If you've been on the market for an electric car for some time, but weren't impressed by the offerings from various manufactures to date, then perhaps Tesla's upcoming Model X will be to your taste. Not much is known about the repeatedly delayed sports utility vehicle, other than it comes with seven seats, dual motor all-wheel-drive and falcon wing doors. It might not be long before we see a bit more of it however, as the Model X has been recorded being taken on a little test drive around Palo Alto, California.
[yframe url='http://www.youtube.com/watch?v=TbZTc4wk-y0′]
The X looks a little different here than it will do when it is finally released, as there's some cladding to hide certain features and styling choices, perhaps because some of the fairings aren't quite finalised yet. However this is pretty much what the production model will look like and probably means it won't be too long until the X is finally made available to the public.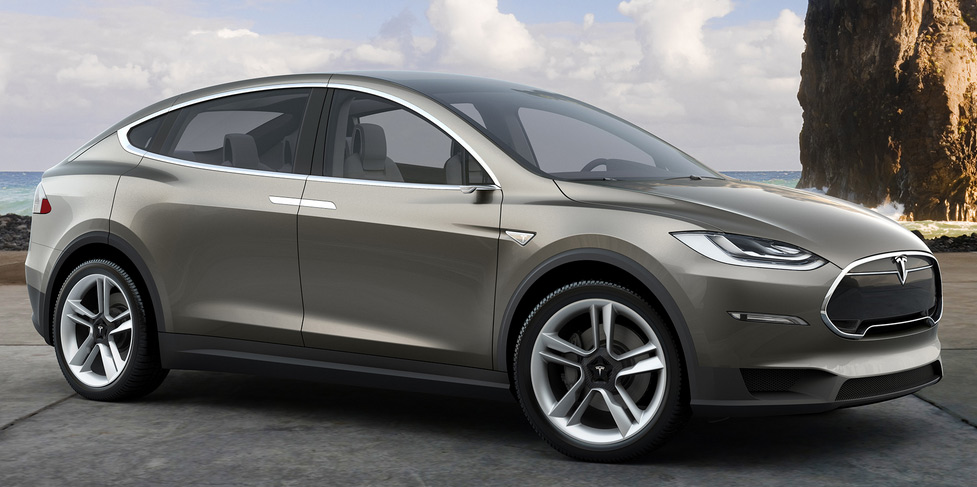 If you wanted a look at the X before now, this rendering was the best you had
Delivery estimates for those reserving one of these on the official site are pinned at 2016, so there is the chance that those who ordered previously may be getting theirs delivered this year. As anxious as they may be to receive the new vehicle though, when they do, Tesla CEO Elon Musk believes they won't suffer from "range anxiety," any more, as a new software update being distributed to all Tesla vehicles has introduced a navigation mapping system which tells you how far you are from a registered charge point, thereby making it very difficult for you to ever drive too far away from somewhere which can rejuice your car.
Discuss on our Facebook page, HERE.
KitGuru Says: As cool as the X looks, the Tesla 3 is going to be the interesting release. Set to debut in 2017, its price tag is a far more affordable $35,000 USD (£23,000) which is starting to edge towards the price range of normal people.