Late '90s classic shooter Turok: Dinosaur Hunter may be getting an official re-release on the PC of all places, if a rumour is to be believed. This one comes from developer Samuel "Kaiser" Villarreal who has been working on a remake of unrelated '90s FPS, PowerSlave. When asked if he would extend his remakabilities to other games, he mentioned that one he certainly couldn't work on was Turok, as someone else beat him to it.
This question and answering came about in an interview with Tech Raptor, where he admitted that he had at one point been thinking of bringing back the N64 version of Turok, called Turok EX, but due to someone else's interest he ultimately had to put that project to bed.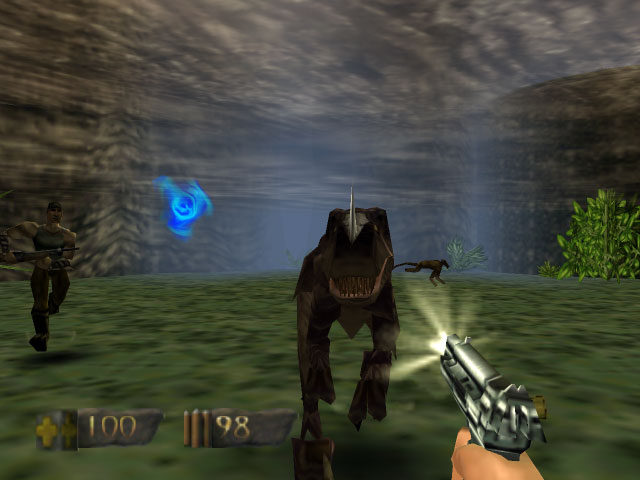 Hello polygons. It's been a while. 
"I was originally working on remaking N64 Turok (called Turok EX) but it got put off to the side. Since now Night Dive Studios has picked up the rights to re-release it, Turok EX will resume development later this year."
Night Dive Studios is the same company that made the well liked remake of System Shock 2, as well as a number of other titles since, like F-19 Stealth Fighter and I Have No Mouth And I Must Scream. It hasn't said much that would suggest it was indeed working on a Turok remake, though has Eurogamer points out, it did retweet a mention of the rumour, so it could well be that before long Turok will be making a return.
Discuss on out Facebook page, HERE.
KitGuru Says: Then we need Turok 2. It's been too long since we've all enjoyed pumping brains all over the floor with the Cerebral Bore.