Although the last 12 hours of British politics have been surprising and tumultuous right across the country, it seems clear at this point that the Conservatives will remain in power and will by all likelihood, have a confirmed majority in government before long. That means that many of its plans will now come to fruition and Theresa May has already confirmed many of them, including that the party will be likely to vote in a new version of the previously rejected Snooper's Charter.
The Draft Communications Data Bill, often nicknamed the Snooper's Charter for what its opponents consider to be invasive monitoring, would force British internet service providers to keep records on their customers for 12 months at a time. That would include all metadata relating to phone calls, emails, social networking and even online gaming habits, just in-case it might be required for a criminal investigation. While previous attempts to bring it to bear were blocked by the Liberal Democrats and other interested parties, that is unlikely to happen if/when the Conservatives try again.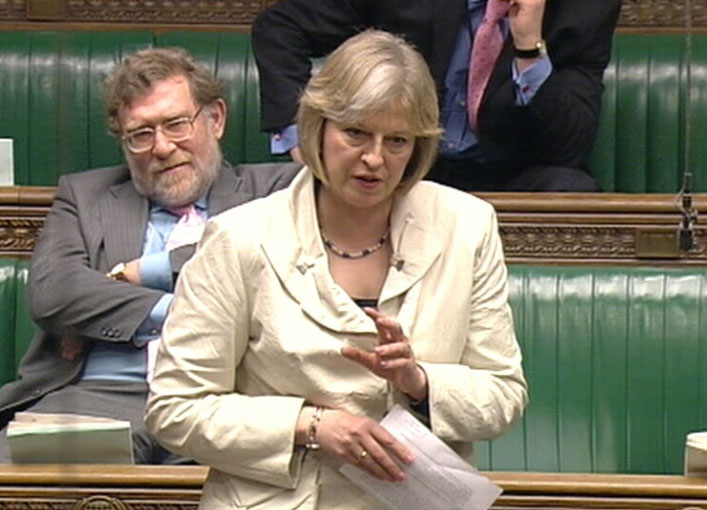 Much like GCHQ's already existing data retention scheme, Tempora, the information collection system is said by many to be in breach of the public's human right to privacy. However, that may not be a claim that can be made for much longer, as one of the pre-election promises that it seems likely the Conservatives will also push to make come true, is pulling the UK from the European Convention of Human Rights, and instead drafting up a new British Bill of Human Rights. The contents of such a bill would likely side step the legal issues with such spying schemes.
Discuss on out Facebook page, HERE.
KitGuru Says: The Snooper's Charter doesn't give the government access to much more information than it already has, but it makes the ISPs culpable in that data retention and could very well foster distrust in the British tech sector as the NSA spying claims did in the US.
Image source: Tmay