The writing should be on the wall for content production companies by now: live-TV viewing is dying out at an ever increasing rate, and no more so than in the UK it turns out. More than any other country in the world, British viewers are using online and on-demand services, with a drop in live-viewing by almost five per cent in the past year alone.
But this doesn't mean people are not watching, they're just watching on demand and at their own convenience. In a large global survey by OfCom (via Ars), 81 per cent of UK respondents said that they used an online service to watch TV or films within the past month. 70 per cent said that they used a broadcaster catchup service in the same time period and 16 per cent of them said they used a tablet to do so.
In comparison, heavy TV watchers like the USA were just 65, 37 and six per cent respectively. Although Spain and Italy had high percentages of online viewers too, they were still double digits behind the UK in that regard.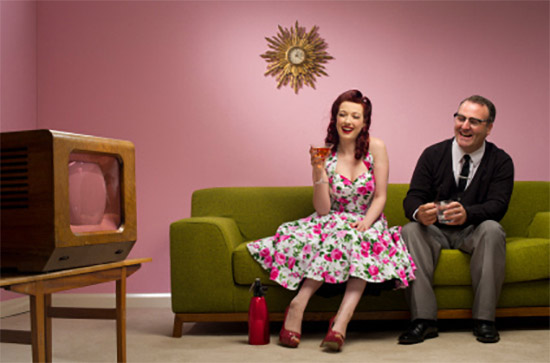 Source: James Palinsad/Flickr
This is partially thanks to the strength of catch-up TV applications within the UK and the fact that the BBC makes so much of its shows easily accessible for free, without adverts. That's something that no other services can compete with and one that can't be found elsewhere.
America does take the lead when it comes to non-broadcaster subscription services like Netflix and Amazon Instant Video, but it tends to have much better line ups of content there. It also remains top for the average amount of TV viewed per day, with most Americans managing to get in 282 minutes of watching every 24 hours.
The British were a little less at 220 minutes on average, but they were the biggest tech-TV users. DVR recording, smart-TV functions and watching shows on mobile devices were much more prevalent in the UK than anywhere else.
Discuss on our Facebook page, HERE.
KitGuru Says: Nearly five hours of TV watching a day is crazy. There's other forms of entertainment guys…