Ukraine's current relationship with its neighbours in the East hasn't been the most care-free as of late, with tension and hostilities rising from both local and Russian camps. The problem on the Ukrainian side of things though, is that there's no budget to equip its soldiers, leading many to have their fatigues, food and shelter provided by locals. Showing increased solidarity, Ukrainians have now crowd funded the construction of a remote drone fitted with a camera to help front-line troops keep an eye on Russian forces.
Speaking with The Guardian, the creator of the campaign, David Arakhania, an IT executive from Kiev, said he founded the site to help out the armed forces, which were currently holding Ukraine's borders with torn bullet proof vests and frayed uniforms. While providing them with replacement clothes and armour were the first steps, Arakhania went on to found the People's Project website, which has now managed to raise enough money to outfit and construct a drone.
So far the campaign website has raised over £100,000 worth of donations and has been christened the first "people's infantry battalion."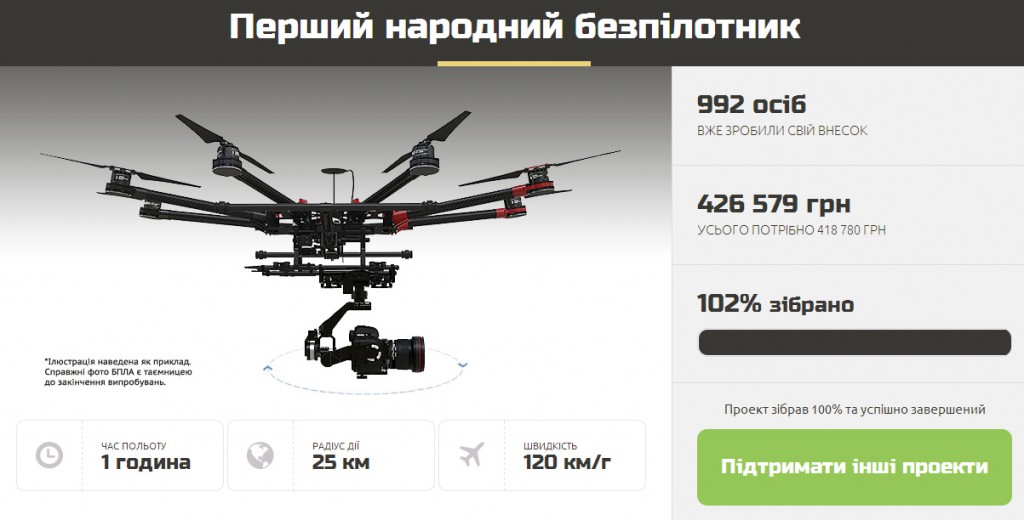 Iranian equipment is mostly old Soviet era gear, meaning that what isn't worn out and damaged, has often been stolen or sold, leading to out-dated weaponry. Russia in contrast has spent massively on its military in recent years, giving it armed forces that dwarf its Ukrainian counterparts in both quantity and quality.
However clearly from this new initiative, Ukrainian people are willing to stand with their soldiers. Several women were recently nicknamed the "sewing hundred," after they began sewing bulletproof vests to give to soldiers – their name referencing the 100 people killed in Kiev by Riot police.
Discuss on our Facebook page, HERE.
KitGuru Says: I feel a little guilty only Kickstarting games and board games now. Maybe we should be doing something a bit more worthwhile with crowd-funding than just pre-ordering games a year in advance.