Despite the British Parliamentary Office urging against it, prime minister David Cameron has repeatedly attacked the idea of being able to hide what you're saying from the government, but he's not the only one. The Obama administration in the US is also spinning up its fear mongering wheel when it comes to encryption, with attorney general Loretta Lynch saying in a speech yesterday that she had "grave concerns," about the obfuscating technology, suggesting that it made it harder for law enforcement to do its job.
Announced during a press conference that was ostensibly about the corruption of FIFA officials who were arrested earlier this week, her comments echo those of many who have defended the actions of intelligence agencies in the US and around the world, suggesting that they need the ability to read everyone's emails and phone communications in order to protect the world from terrorism and other threats.
"We are seeing many more people involved in terrorism investigations using peer to peer communications, specifically encrypted communications—communications that are designed to disappear once they are sent," she said (via the Intercept).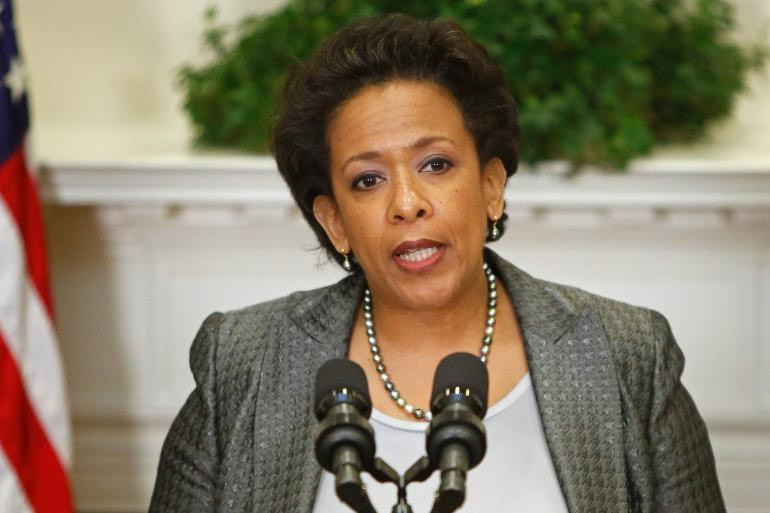 The popularisation of encrypting information online comes as a direct response to the Edward Snowden revelations of 2013, which let everyone know that almost everything they did online was being recorded. While encryption doesn't necessarily prevent the messages from being harvested by the NSA and GCHQ, it does make their cracking far more expensive for the authorities and in some cases, entirely impossible.
This is unlikely to be a trend that ends any time soon either, as major tech firms like Apple, Facebook and Google, originally linked with handing over information to the NSA and others, have announced that they will soon introduce encryption to major forms of communication on their platforms. While authorities argue that these sorts of security measures will make the job of the authorities harder, encryption standards have been available for nefarious individuals to use for years any way.
Those suggesting otherwise, are fear-mongering according to many privacy advocates. They also suggest that encryption is incredibly important for many people who aren't plotting anything nefarious. Indeed, the Arab Spring may never have happened if forms of communication that couldn't be intercepted by the government weren't available.
Discuss on our Facebook page, HERE.
KitGuru Says: The authorities can continue banging their buzzword drums to try and scare people into rejecting encryption, but the very people that would be likely to use it are going to know better. If they only hadn't been so secretive about it, people and companies wouldn't be reacting so violently.
Image source: Wikimedia