It looks like the recently announced hacks of Yahoo haven't lead to Verizon backing out of its intention to purchase the long-standing internet firm. However it won't be maintaining the brand after the buyout, renaming what remains after downsizing, to Altaba.
Verizon originally announced an interest to buy up Yahoo in mid-2016. The sale was said to be for just under $5 billion, a far cry from Yahoo's early '00s peak of somewhere north of $125 billion. Still, with its businesses ailing and a brand name beset with issues around security, it was as reasonable figure – albeit one that seemed a little shaky at times.
The sale will see much of Yahoo's core businesses – its advertising network, email service and search functions – rolled into the new Altaba 'investment company,' though won't include certain patents and some of its Asian companies – some of which are already owned by Alibaba.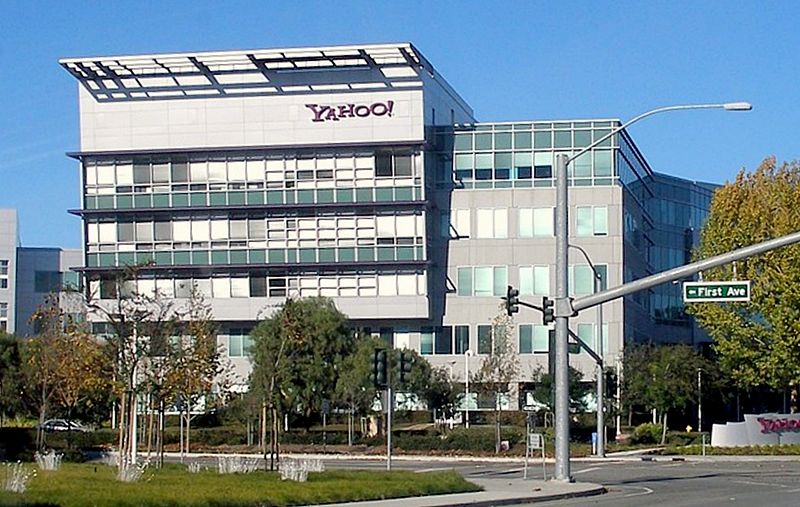 Source: Wikimedia
As the SEC paperwork explains (via Ars) Altaba's board will be reduced to just five people, with CEO Marissa Mayer one of those set to leave. It's not clear at this time if that means she'll be getting her $55 million (£45 million) expected payout as part of her early release clause. It's possible she could just be reassigned to another part of Verizon until it expires.
Although Yahoo might seem like an odd purchase for Verizon, it joins the previous buyout of AOL, giving Verizon full control over a lot of early-internet brands and assets.
Discuss on our Facebook page, HERE.
KitGuru Says: Although the death knell for Yahoo rang years ago, when the sale is completed, this will be the end of an era that sees one of the last, great, internet giants of the early days close up shop.