While Amazon's strategy for drawing in English speaking crowds to its Amazon Prime Video service might involve live-action shows like The Grand Tour and Mr Robot, elsewhere in the world it's using animation to do the same. In India, Amazon has acquired the exclusive rights to a number of popular animated shows.
Amazon's Instant and Prime Video platforms have shown a lot of growth in recent years, becoming part of the biggest international subscription streaming services. However Amazon can't rely solely on Western audiences to bolster its revenue. To that end, it's announced exclusive access to all episodes of animated shows like Oggy and the Cockroaches, Zig and Sharko and A Kind of Magic in India.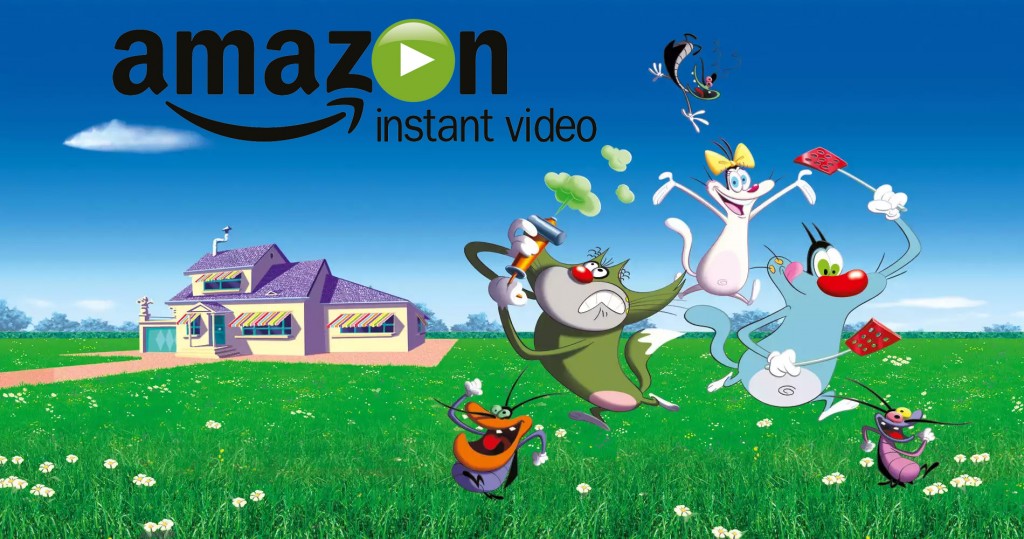 This is all down to an official partnership with French production company, Xilam Animation, which has been making animated cartoons for nearly 20 years. Because a number of Xilam's cartoons rely on action, rather than spoken words to convey what's going on, they seem to have 'translated' well to an Indian marketplace and now audiences there can access their entire back catalogues.
"Xilam is proud of the growing success of its animated characters in India, with Oggy leading the pack for many years now. As we prepare for the future, and the new ways content is used within the family, it is essential that we find the right partners to facilitate our expansion into the digital world," said Marc du Pontavice, of Xilam Animation.
Amazon has not only acquired the rights to all past seasons of shows like Oggy and Zig and Sharko, but also three upcoming ones too.
Discuss on our Facebook page, HERE.
KitGuru Says: Although the names don't ring a bell, I definitely watched some Oggy back in the day. I would have loved Zig and Sharko's slapstick style too. Shame it came a decade+ too late for young me to enjoy.