CeBit is underway this week and our man on the ground, Leo Waldock, has been taking a look at what's on offer on the show floor. Today, he stopped by the Deepcool booth, where they are showing off their new Genome ATX case, designed with water cooling in mind, complete with an integrated reservoir at the front to show off your coolant.
The case comes with a large window as well to show off your internals, making it a great option for those who take pride in their builds and like to show off a bit.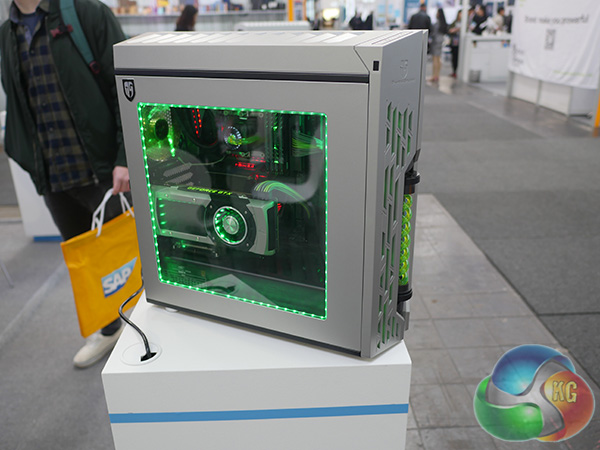 In the roof of the case, you will find support for up to a 360mm radiator. The case itself comes with its own cooler using a classic captain liquid pump and a 360mm radiator to keep your CPU cool.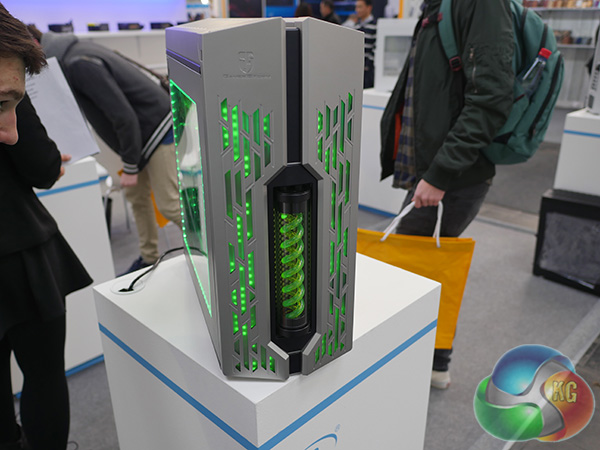 The integrated reservoir comes in a double-helix design, which looks very impressive on the front of the case. On the inside, you will find some vertical slots for those who would like to mount their GPUs vertically as well. In all, the case is designed for those that really like to show off their hardware.
We don't have pricing or availability information just yet but be on the lookout for a review from LEO soon.
KitGuru Says: If you are planning on building a water-cooled rig, then this case appears to give you most of what you would need right off the bat. The only thing that would take extra components would be water cooling for any GPUs. What do you guys think of the Deepcool Genome case?