Well if there is one story I didn't think I would be writing today- this is it. A YouTube video has emerged, showing a Japanese livestreamer lighting a match and accidentally starting a fire in his room. He then makes a few pretty bad attempts at putting it out. It all started when his attempt to light a match ended up setting the entire matchbox alight and it was all downhill from there.
Upon lighting the matchbox, the man proceeded to throw it down in to a plastic bag… filled with paper. Now the whole bag is on fire, so he takes it to a corner and tries to douse the flames with a cardboard box.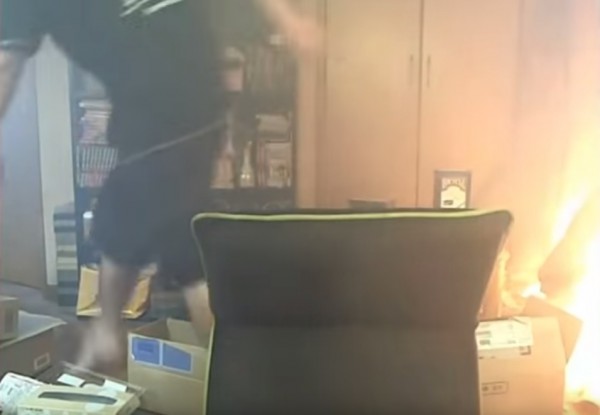 [yframe url='http://www.youtube.com/watch?v=c_orOT3Prwg']
The whole thing kicks off at around the 4:50 mark in the video above. When all of his previous attempts don't pan out, he goes to get a duvet and tries to squash the flames with that. At this point, the fire is pretty big and things are only getting worse. The video ends with smoke filling the room, a big fire in the corner and the man exiting, presumably to call the fire department.
As far as we know, the man is okay after the incident. The lesson here is, don't light entire matchboxes on fire, in a room filled with cardboard boxes. Also, water is usually pretty good at dousing flames.
Discuss on our Facebook page, HERE.
KitGuru Says: This was obviously an unfortunate incident and probably one that you wouldn't want broadcast on the internet forever. As far as we know, nobody was harmed, though I imagine quite a bit of property damage occurred. If you're going to be lighting matches and smoking at your desk, at least know some basic fire safety rules.