Like many cities that have been around since before the popularisation of rail travel, New York has a number of abandoned and neglected stations, many of them under ground, leaving acres of land derelict in prime positions around the city. One project is looking to reclaim at least one of those, by turning it into an underground park. Funding and research has been ongoing for years, but the project is progressing in the right direction.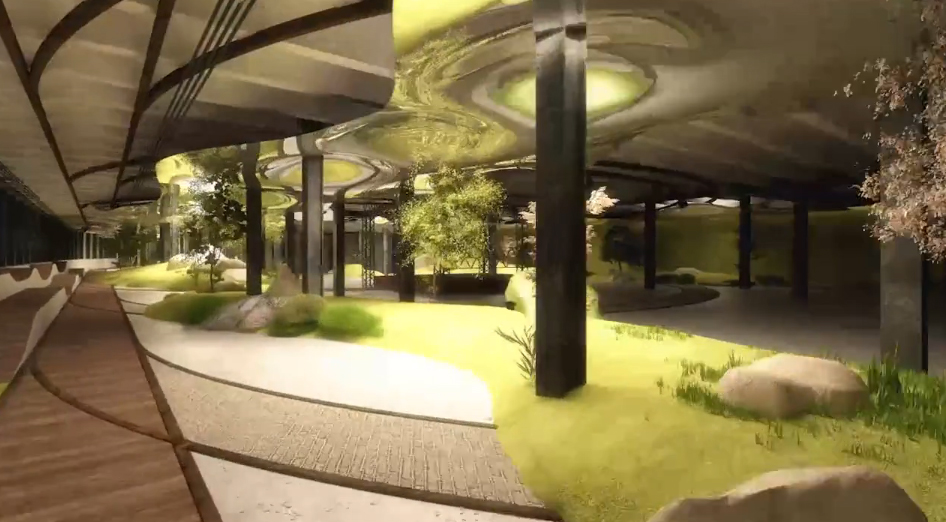 CG rendering of what the final park may look like
Known as the LowLine project, named for the above ground reclamation of an old elevated rail line off New York Central, it would have skylights fitted with solar collectors which would distribute light through fibre optic cables, in order to provide the sun's rays for the underground plant life, making it an energy efficient installation, as well as a unique looking one.
Early concept installations intrigued New Yorkers earlier this year, attracting thousands of visitors.
After the recent round of funding, the LowLine project has progressed to the creation of a laboratory which will test the technology behind such a park. It's set to open this Autumn and will trial the solar system the park will eventually use for a six month period. From there's it's likely that more funding will be needed in order to actually construct the park, though with growing international interest, that shouldn't be a problem.
Other cities are also interested in the project, as they may be able to do something similar with their own abandoned underground networks, potentially creating whole new centres for business and development at the heart of cities.
For those that want to learn more about the project as it progresses, the LowLine team will also be hosting weekly seminars and talks at their lab, hoping to engage the public in the development of the park as much as possible, taking their feedback and answering any questions they may have.
Discuss on our Facebook page, HERE.
KitGuru Says: I like the idea that as we become more intuitive with where we grow things, we may return to a greener, less concrete heavy world. That'd be nice. Good for the air too.
[Thanks
DailyDot
]