Oxygen has quite an important part to play in life on Earth, but it can also be found in reasonable quantities around the universe. Rarely though is it seen in high concentrations and certainly not on the surface of a star, at near 100 per cent saturation, but that's exactly what's been discovered. One white dwarf nicknamed "Dox," has been found with an atmospheric layer that is 99.9 per cent 02.
Discovered by a team of Brazilian astronomers from the Federal University of Rio Grande do Sul in Brazil, the officially titled SDSSJ124043.01+671034.68, "Dox," star is, like most white dwarfs, a husk of an ancient star, long burned out. It's around the size of the Earth, but still maintains a mass around 60 per cent of that of our Sun.
Where it differs is in the composition of its atmosphere. Regularly White Dwarfs are found to have atmospheric layers composed of lighter elements like hydrogen and helium, leftover remnants from the star's fusion process, long since ended (as per PopularMechanics). However Dox's atmosphere has almost none of these elements and is instead dominated by the much heavier oxygen, with some trace elements of neon, magnesium and silicon.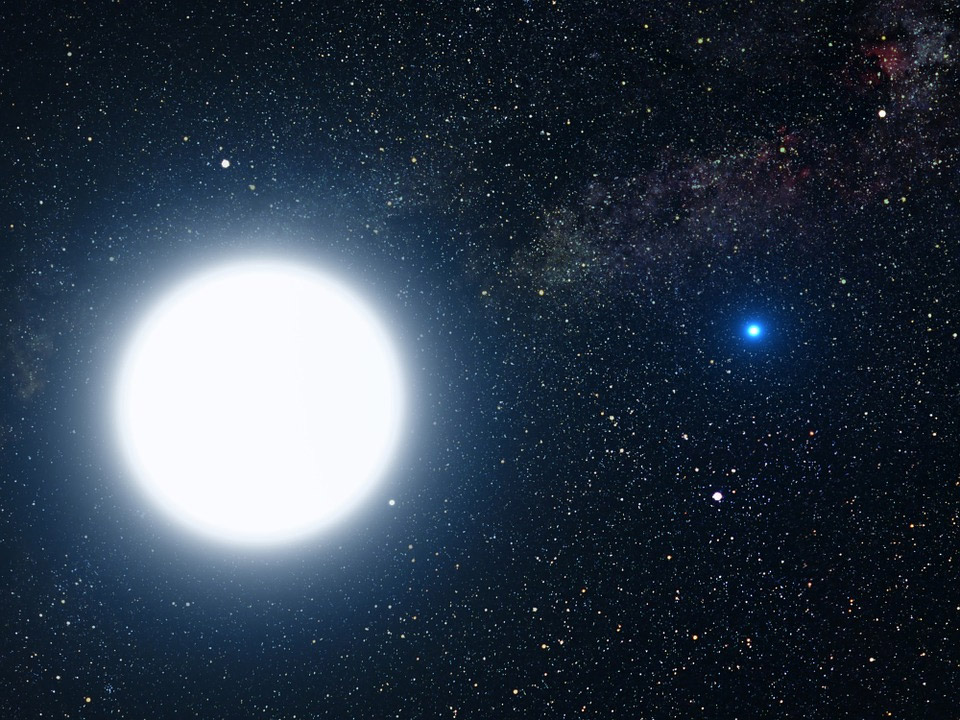 Source: Pixabay
Stranger still, scientists think that Dox doesn't have the mass to produce this much oxygen. That would typically require a much larger star.
So the question remains, what rare circumstances occurred to make the oxygen and strip away the lighter elements that must have been present at some point?
"I think the main problem is that [astronomers] have dedicated the last 50 years to calculate the evolution of stars that are not interacting with each other, when at least 30 percent of stars interact with a binary companion," said lead astronomer on the project, Kepler de Souza Oliveira.
Kepler's best guess, is that it's down to a strange relationship with another star. His theory suggests that a larger, red dwarf may have at some point partly engulfed Dox, allowing the white dwarf to siphon off oxygen from its partner, eventually forming the atmosphere we see today. An eventual explosion of the red dwarf might be why there are no lighter elements seen within Dox's outermost layer.
Discuss on our Facebook page, HERE.
KitGuru Says: It's all informed guess work of course because we're talking about billions of years of history with stars like these. Still it's fascinating stuff.