Bill Gates, Jeff Bezos, Richard Branson and many more of the richest people in the world, have together announced a new initiative that will invest at least $1 billion over the next 20 years to help combat climate change. Specifically the fund will look to invest in developments in electricity generation and storage, transportation, industry and agriculture.
The Breakthrough Energy Ventures fund (BEV) is made up of a coalition of the who's who of the world's richest, from technology heads, to charity leaders, to fund managers. Together they are worth hundreds of billions and will together jointly invest a billion dollars to kick things off. However one of the co-founders, Bill Gates, has suggested that this will only be the tip of the iceberg, with the success off the initiative depending heavily on far more being invested in the future.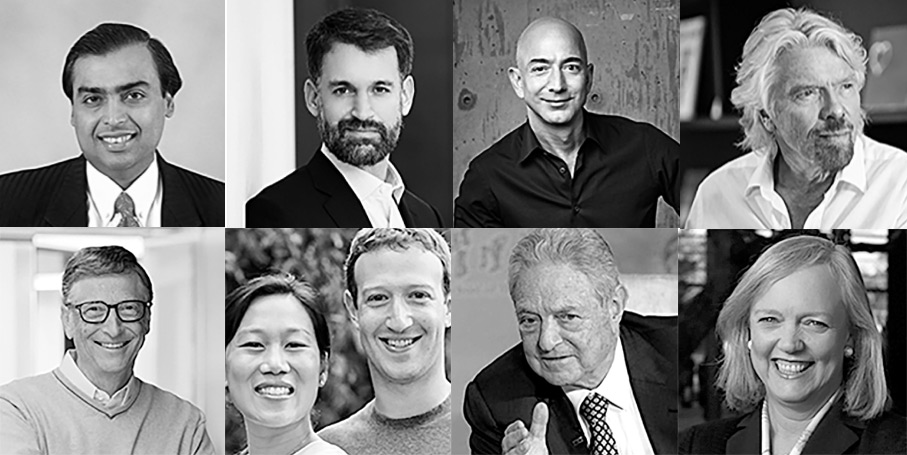 This is just a handful of the investors committed to the fund
The fund has identified five major areas that need innovation to make them greener, through the power of investments in startups and innovators. It will help develop better electricity generation and storage systems, carbon-free transportation options, green and sustainable agriculture, manufacturing without greenhouse gas emissions and buildings that are more in-tune with the environment.
The point of the fund is that with a long term outlook, it will be able to put money into businesses and ventures which may not give a return on that investment in the short or medium term. Much like Elon Musk and Tesla helped seed the beginnings of an electric car market and industry, the BEV hopes to do the same for many more industries, and do it sooner rather than later.
[yframe url='http://www.youtube.com/watch?v=YhgIY-Vghj4′]
As it stands, the BEV is recruiting a management and administration team to handle the day to day running of the fund and expects it to be set up within three months, at which point it can begin to receive pitches from industry and innovators for investment.
Beyond mere financial aid however, the fund and its board hope to generate ties with governments all over the world to help encourage their own investment and innovation. It will be looking to invest particularly in countries which have shown a commitment to cutting their own carbon emission as well as investing in startups and innovators in that field, thereby providing a financial incentive to increase public spending in those sectors.
Discuss on our Facebook page, HERE.
KitGuru Says: The headlines only seem to get worse in relation to climate change and it can make people feel powerless when industry does more harm to the environment than all consumers combined, so this is heart warming news.