Getting in to space has always been an expensive affair. It's come down a lot over the years, but whether you were one of the early NASA or Russian sponsored astronauts who sat on top of billions in development costs, or the first few space tourists that spent upwards of $20 million to go to the International Space Station, it was always reserved for the elite. Most recently we've seen Virgin Galactic's efforts to take much less affluent people to the edge of space, which would set you back a far more reasonable $250,000. But what about $75,000 (£44,000). That's starting to become something we could all think about doing and it's all thanks to balloon technology.
Currently being pioneered by WorldView Enterprises in partnership with Paragon, the plan is to send people into space in a sub-orbital trajectory of around 120,000 feet – though Neil Degrasse Tyson may argue that's not quite reaching actual space – using a giant balloon. The trip would last for around two hours, descending eventually with the aid of a parafoil.
To prove that this conceptual trip would work, WorldView recently launched a test vehicle which put through its paces equipment like the balloon, parafoil and the capsule which will take people up there one day soon. It features a bar and a toilet and should give passengers a 260 degree view of the world. The idea is to launch in the early morning, allowing people the chance to see the sun rise over the earth; perhaps the most enlightening time to take in what's described as the "overview effect," where your entire perspective on life changes when you finally understand how small the Earth really is and how connected we all are by living on it.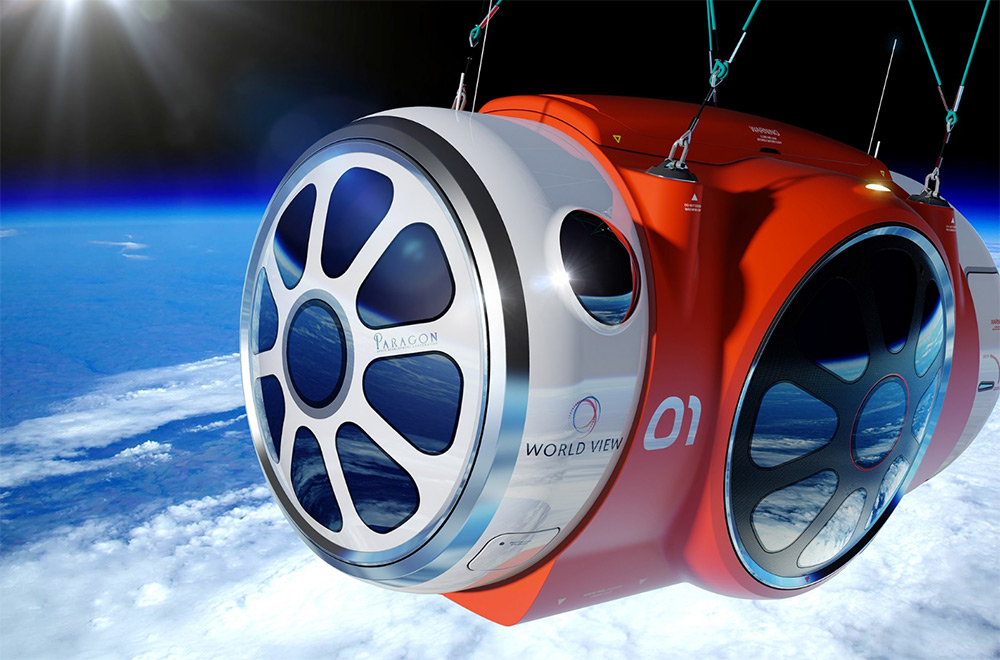 WorldView's reusable Tycho craft will offer a stupendous view of the world
The plan is for further test launches to take place over the next couple of years, with the balloon that will eventually take people up into the great black beyond actually measuring up 10 times bigger than the test balloon. However by 2016, WorldView believes it will be ready for the first commercial flights. If you'd like to put a $5,000 deposit down now you can do. Like Kickstarter it will give you access to exclusive updates on the status of the craft's development.
Discuss on our Facebook page, HERE.
KitGuru Says: I'd certainly be happy to "review," this trip if WorldView want to get in touch. For free, obviously.
[Thanks
Wired
]