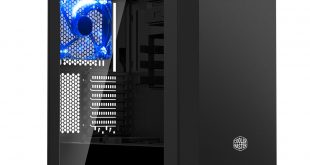 Last updated on February 17th, 2017 at 10:25 am
Here at KitGuru we have eagerly followed the various MasterCases and MasterBoxes that Cooler Master have released over the last year or two. Today we are looking at the brand-new MasterCase Pro 6. It is priced at £139.99 here in the UK, so a key part of this review will be finding out if this is good value for money.
Despite the name, the Cooler Master MasterCase Pro 6 is not actually a successor to the MasterCase Pro 5. Rather, it is best to think of them as cousins – the Pro 5 is designed to offer extravagant visuals, while the Pro 6 is much more minimalistic. Of course, the MasterCase Pro 6 does make use of Cooler Master's trademark FreeForm modular system, so you can easily add in accessories and upgrade the case should you wish. Read on for the full review including an analysis of the internal and external features as well as our temperature testing.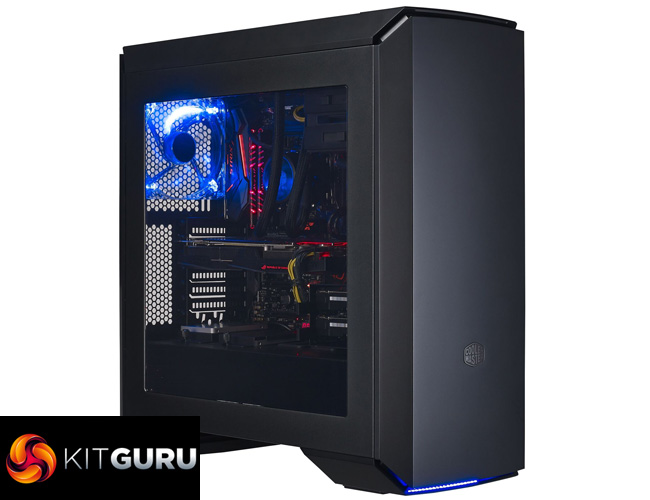 Specification
Available Colour: Dark metallic grey exterior with black interior
Materials: Steel body, Plastic panels
Dimensions: (LxWxH) 544 x 235 x 548mm
Net Weight: 11.74 Kg
Motherboard Support: ATX, Micro-ATX, Mini-ITX
Expansion Slots: 7
External drive bays: 5.25″ x2
Combo 3.5″ / 2.5″ drive bays: x5
SSD bays: 2
I/O Panel: USB 3.0 x 2, audio in / out
Fan Support: Front 120mm x 3 / 140mm x 3, Rear 120mm x 1 / 140mm x 1, Top 120mm x 2 / 140mm x 2
Liquid Cooling Support: Front 240 / 280mm, Rear 120 / 140mm, Top 240mm / 280mm (max. 297mm radiator length)
CPU Cooler  clearance: 190mm / 7.48″
PSU length: 200mm / 7.87″
Graphics Card length: 412mm / 16.22″ (without 3.5″ HDD cage), 296mm / 11.7″ (with 3.5″ HDD cage)
Cable Routing Behind Motherboard Tray: 25mm – 35mm
Dust Filters: Front, bottom