With the case in various forms of configuration we can measure what effect this has on acoustic performance: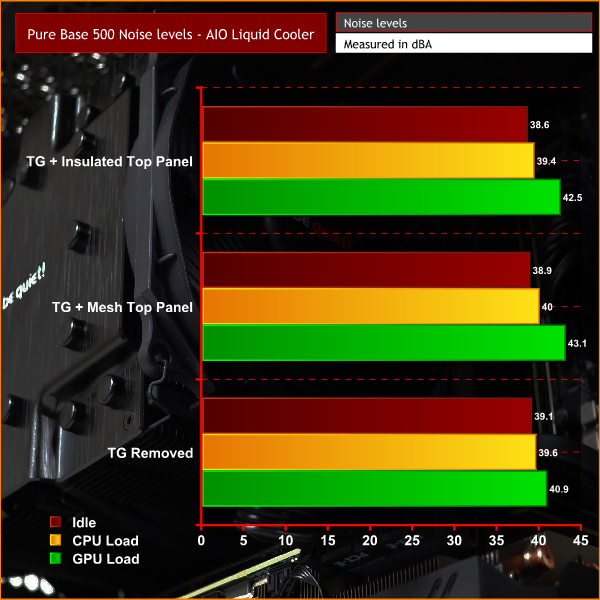 With the AIO liquid cooler installed, noise levels were at their lowest when the tempered glass panel was removed. This is a trend we often see as thermal dissipation improves with the side panel removed, therefore both CPU and GPU fans RPM are lower, so omit less noise.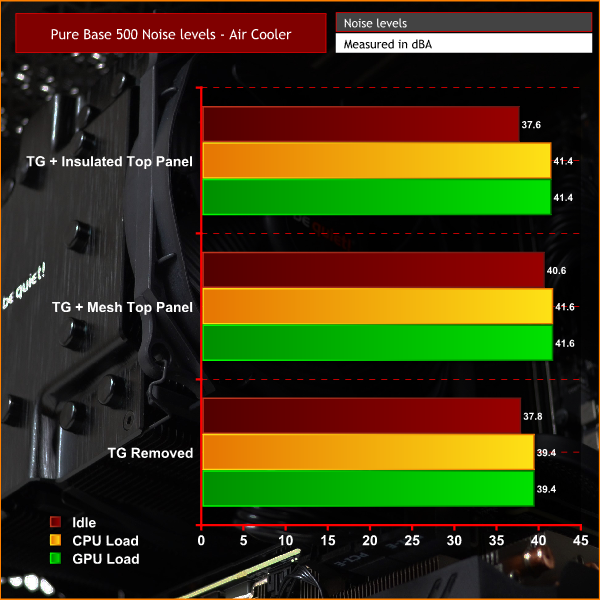 Both charts show us the Pure Base 500's acoustics does slightly benefit from having the insulated top panel installed compared with the mesh top. Again, with the CPU air cooler installed, noise levels were at a minimum with the tempered glass side removed.
Overall the Pure Base 500 does a good job with acoustics. The design features be quiet! have implemented seem to be working well.