With the case in various forms of configuration we can measure what effect this has on thermal performance:
All temperatures measurements are presented as Delta temperatures, the ambient temperature has been deducted from the CPU/GPU temperatures giving us a delta.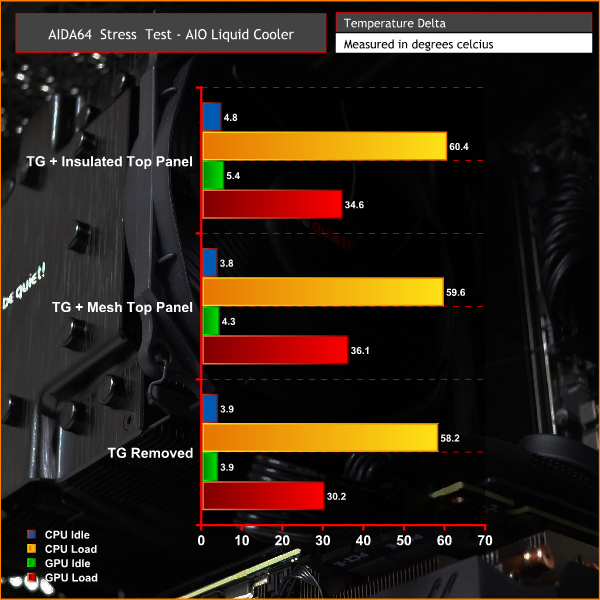 As mentioned in the acoustic test we find load temperatures to be at their lowest with the tempered glass side panel removed. GPU temperature is most affected as the heat generated can escape from the case more quickly.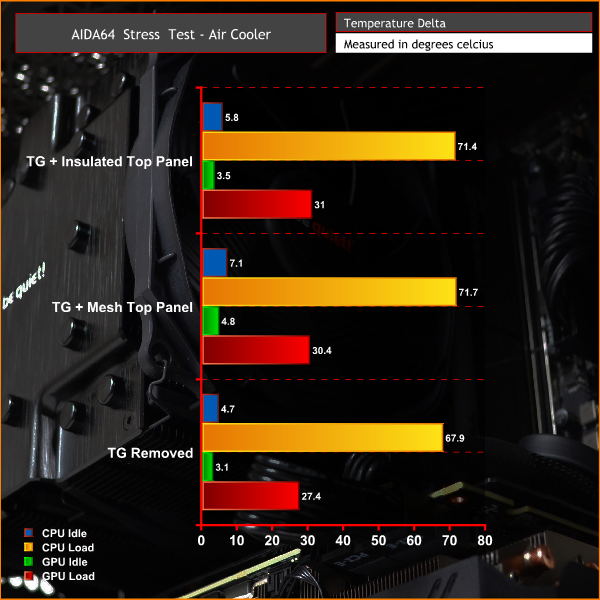 Both CPU and GPU temperature with the insulated or mesh top panels are barely affected. Again with an air cooler installed, thermals are improved with the tempered glass panel removed, but to a lesser affect than with an AIO cooler.
With the 360mm AIO installed temperatures were well under the thermal limits of our Core i9 9900k CPU in the Pure Base 500. With the Dark Rock Pro 4 air cooler, temperatures were still under control but were significantly increased. Overall the Pure base 500 does a reasonably good job with thermals.