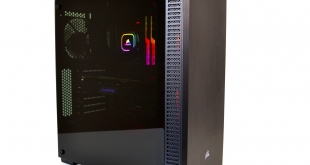 Corsair is well known for its series of high-end gaming PC cases, memory and a huge range of cooling products. The company also produce products aimed at the budget end of the spectrum. Today, we have one of those budget products to examine. The 110R focuses on the savvy gamer looking to save a bit of their hard-earned cash over the high end models on the market today.
Corsair's 110R case is a compact Mid Tower chassis, available with either a steel side panel variant (110Q) or with a tempered glass side to display components in full view. The 110R's minimalist design ensures that your system can fit in almost any environment without looking out of place.
Flexible storage options are provided in the Corsair 110R – the case supports up to four storage drives including two 2.5-inch trays and two combo 3.5/2.5-inch removable cages. Additionally, there is a 5.25-inch ODD bay which is often a rarity these days.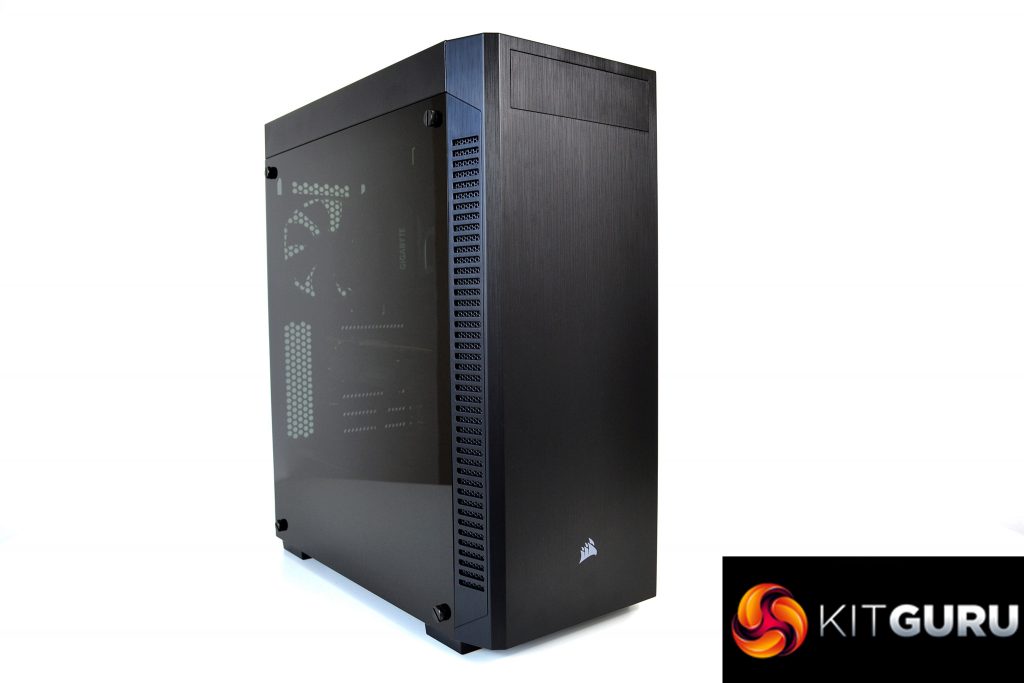 Although classed as 'budget', the corsair 110R can fit a total of four 120mm or two 140mm fans inside the chassis. Corsair claim there is also space for multiple radiators inside the relatively small case. A full-length PSU shroud has been implemented into the design to hide away those unsightly cables.
The 110R also features an acceptable amount of dust filtration so you don't have to worry about cleaning the internals regularly. There are filters located in the floor, roof and at the front. Also, upfront is an I/O shield featuring USB 3.1 ports and a combined microphone/headphone socket.
While it may not be the most feature-packed case on the market, the 110R does offer exceptional value. With a price of just £54.95, could this be the budget PC case we have all been waiting for? Let's find out.
Key Features
Tempered glass side panel
Compact design
Budget price
Full cover PSU shroud
Flexible storage options and ODD bay
Specifications
Motherboard compatibility: Mini-ITX, Micro-ATX, ATX
Case Dimensions: 418mm x 210mm x 480mm
Maximum GPU Length: 330mm
Maximum PSU Length: 180mm
Maximum CPU Cooler Height: 160mm
Case Expansion Slots: 7
Case Drive Bays: "(x2) 3.5in (x2) 2.5in
Case Material: Steel, Tempered Glass
Radiator Compatibility: 120mm, 140mm, 240mm, 280mm
Compatible Corsair Liquid Coolers: H55, H60, H75, H80i, H90, H100i, H105, H110i, H115i