If you are in the market for a new case, be quiet! may have the solution for you and you won't even have to pay for it! On the company's Facebook page, it's currently giving away one of its new Silent Base 800 Window chassis. It offers customised airflow control, anti-noise insulation and tool free installation for most components, making it a versatile piece of kit to work with.
We know what we're talking about too, since we reviewed this very case just a few days ago. While we would have liked to have seen some more cable management options, overall we were very impressed with the new release from be quiet! so if you can nab one for free, that'd be a nice way to kick off your Friday.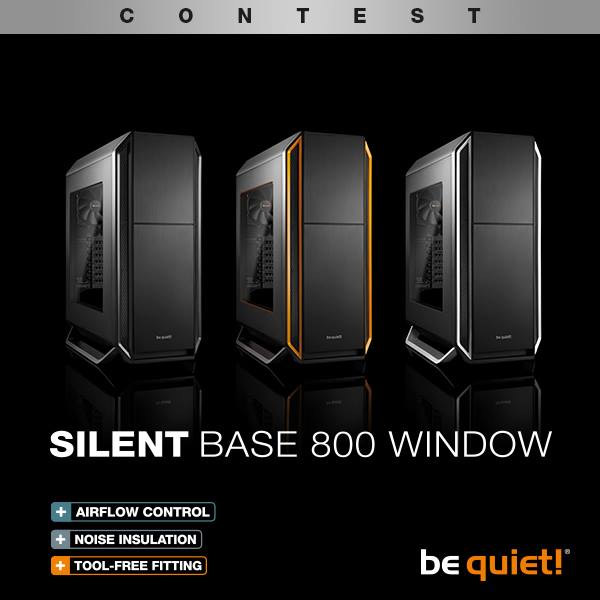 There's not even just one up for grabs, but three prize packs containing one of the cases. To be in with a chance to win one, you need to head to the competition page and answer a multiple choice question (with just two potential answers):
What are the most important benefits offered by the window side panel of [the] Silent Base 800?
You'll also need to provide your details. You have until the 30th to enter and the winners will be chosen by be quiet! soon afterwards.
You must be 18 to enter, though you can be from anywhere in the world.
Discuss on our Facebook page, HERE.
KitGuru Says: Good luck everyone. We're pulling for you.