Case modding is something that for most enthusiasts, they either dabble in on a very minor scale, or merely admire from a distance as those with more practical know how create everything from PCs built into desks, to beautifully laid our water cooling loops and lighting set ups. Cooler Master wants to change that though, with its new MasterCase chassis, which is designed to be so modular and so customisable, that anyone can mod it to their own tastes.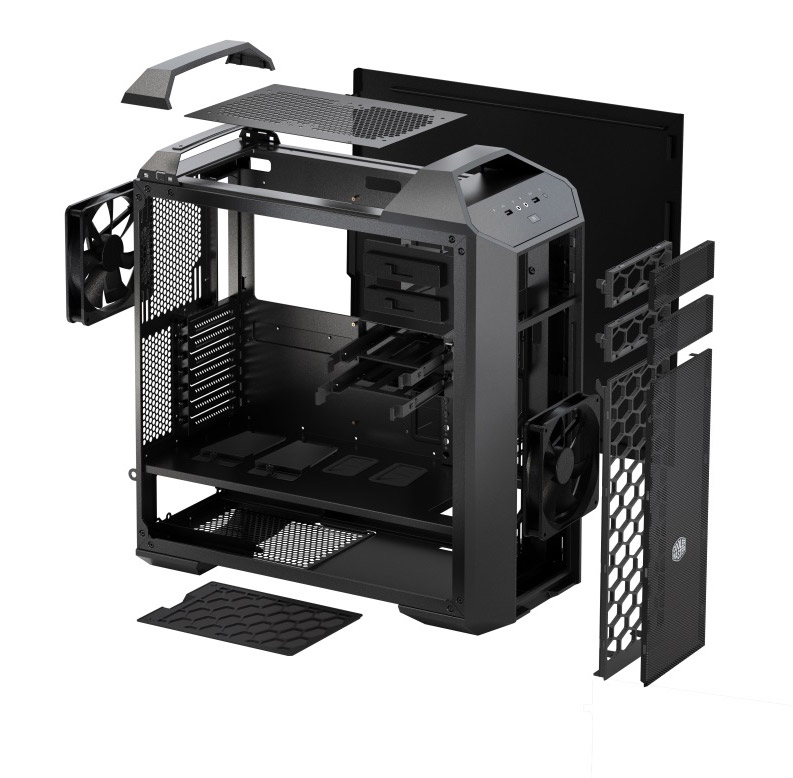 To create this design, Cooler Master enlisted the help of modders and artists from around the world, including: Richard Surroz from the US, Peter Brands and Richard Kier of the Netherlands, Mathieu Heredia of France, and Ronnie Hara from Brazil. Together they built the "MasterConcept" for the new chassis and helped pioneer some of its fancier features.
[yframe url='http://www.youtube.com/watch?v=bC0NG6g4gsY']
The big selling point for the MasterCase, is that as well as the interior being modular, in that you can change where fans are located, drive bays are stored and dust filters are found, you can also replace all of the exterior panels, the grills, drive bay covers and even the rear handle. These options are designed to make it easier than ever for people to modify their case and make it their own.
If you are hoping to have an early look at one of these chassis, you can do so at the Cooler Master booth at Computex. The MasterCase is set for release in August this year. Pricing information is yet to be announced.
Discuss on our Facebook page, HERE.
KitGuru Says: Quite an interesting design that clearly a lot of modders are on board with. What do you guys think of this design?