If there was ever an obvious missed opportunity in gaming, it's that Minecraft could very well have been a Lego property. Better late than never I suppose though, as it looks like the company has finally caught on that kids and adults alike love building things with easy to snap together blocks, so it's created Lego Worlds, a game that looks much like Notch's magnum opus, but with a particular Lego twist.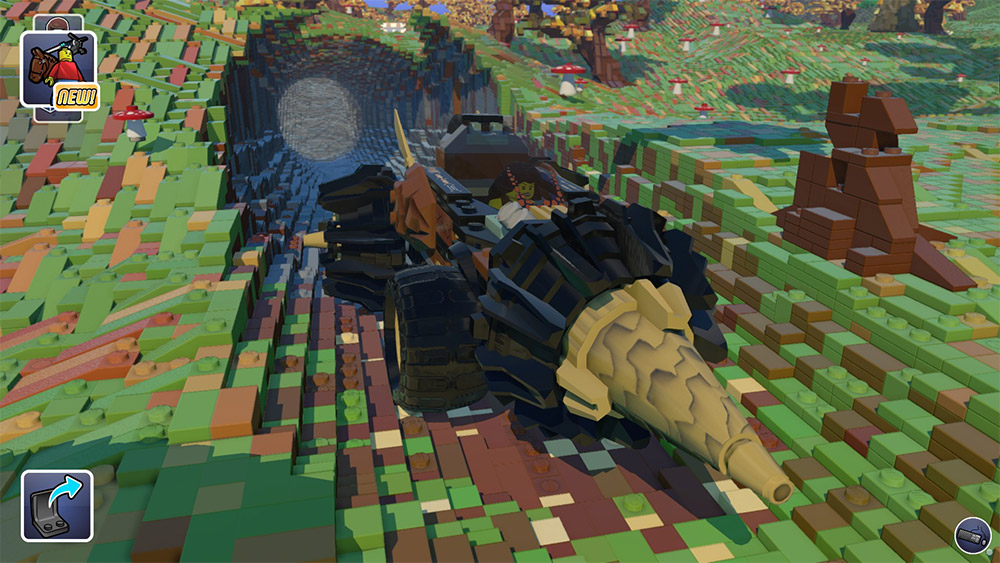 Developed by TT Games, which has been putting together the official Lego tie-ins since the mid '00s, the game is now in Early Access and features much of the more advanced systems which were added to Minecraft over the years. It includes dragons and towns and customisable skins, though it has a sharper visual fidelity than its blocky competitor and even lets you build and drive around vehicles in a very versatile system.
[yframe url='http://www.youtube.com/watch?v=8pn5DyMJhP8′]
Unlike Minecraft however, where it's entirely free form, Lego Worlds combines the ability to customise and terraform the procedurally generated landscape, with digital Lego kits, where players can build classic structures, vehicles and creatures piece by piece using the in-game instructions. These constructions can then interact with each other, be driven around or put on a pedastol as an example of a master builder at work.
The only downside of the whole thing is that it doesn't support multiplayer at this time. That will be added in a future update we're told, as well as the ability to share worlds with friends so they can explore your creations.
Lego Worlds is currently available on Steam Early Access for £12.
Discuss on our Facebook page, HERE.
KitGuru Says: I wonder if this is too late to really catch on with the millions who have popularised Minecraft. It is pretty though and if TT can get multiplayer in there in short order, it could well be a huge game.