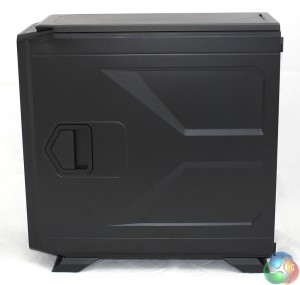 This is a large case that stands 568mm tall and has nine expansion slots on the rear but it doesn't look especially massive when it stands on the bench.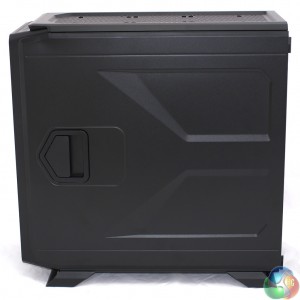 The top cover of the case is held in place magnetically. This gives the 730T a sleek and smooth look but if you decide to add some cooling in the roof of the case you can easily remove the cover and expose the vents.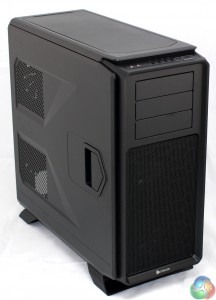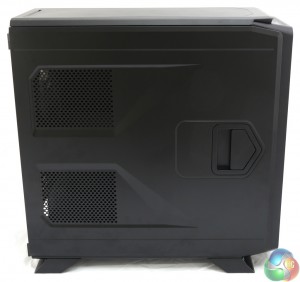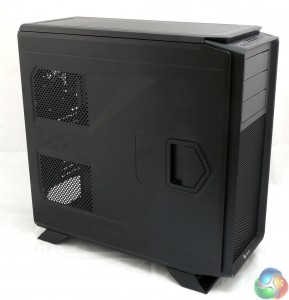 The main side cover doesn't have the huge window that you get with the 760T but you get something more than a plain steel panel. The covers on either side of the case are hinged doors and the main cover is ventilated to assist cooling.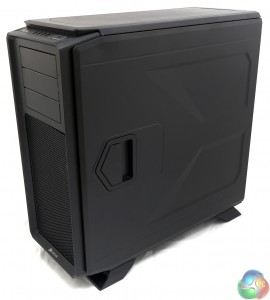 On the other side of the case the door is a plain unventilated cover, however the stamped shape adds rigidity and makes the cover a little more interesting to look at.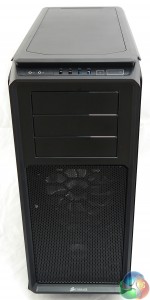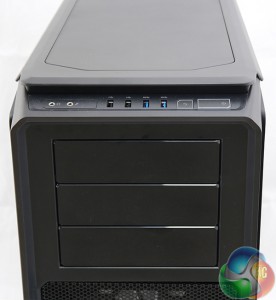 I like the appearance of the 730T. At the front we have two 140mm fans peering through the pop-off gauze cover with three 5.25-inch drive bays and above that there is a sloped panel that carries the headset jacks, USB ports and the control buttons.
There are two USB 2.0 and two USB 3.0 ports and the illuminated power and reset buttons are a decent size and easy to locate by touch.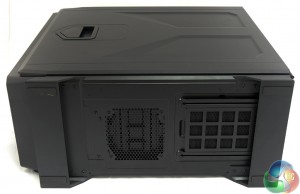 Laying the Corsair on its side we can see a 120mm fan mount that is located under the base of one of the 3.5-inch drive towers. In other words you need to remove the drive tower if you wish to use that particular fan mount. I struggle to see why anyone would bother heading down that route as the Graphite 730T has plenty of other cooling options on offer.