Way back in 2015, Cooler Master came out with the MasterCase Pro 5, which helped launch the company's modular 'freeform' design. However, it is now time for an upgrade, which is why this week Cooler Master is launching the MasterCase Pro 6, a discreetly designed mid-tower featuring all of the benefits that the modular Freeform system has to offer.
One of the big design changes made for the MasterCase Pro 6 is the exterior, the top, front and back panels are now all seamlessly connected, even the front I/O is hidden away by a cover that blends in well with the case. The goal here was to produce a minimalistic case that could sit right at home in a gaming setup or an office space.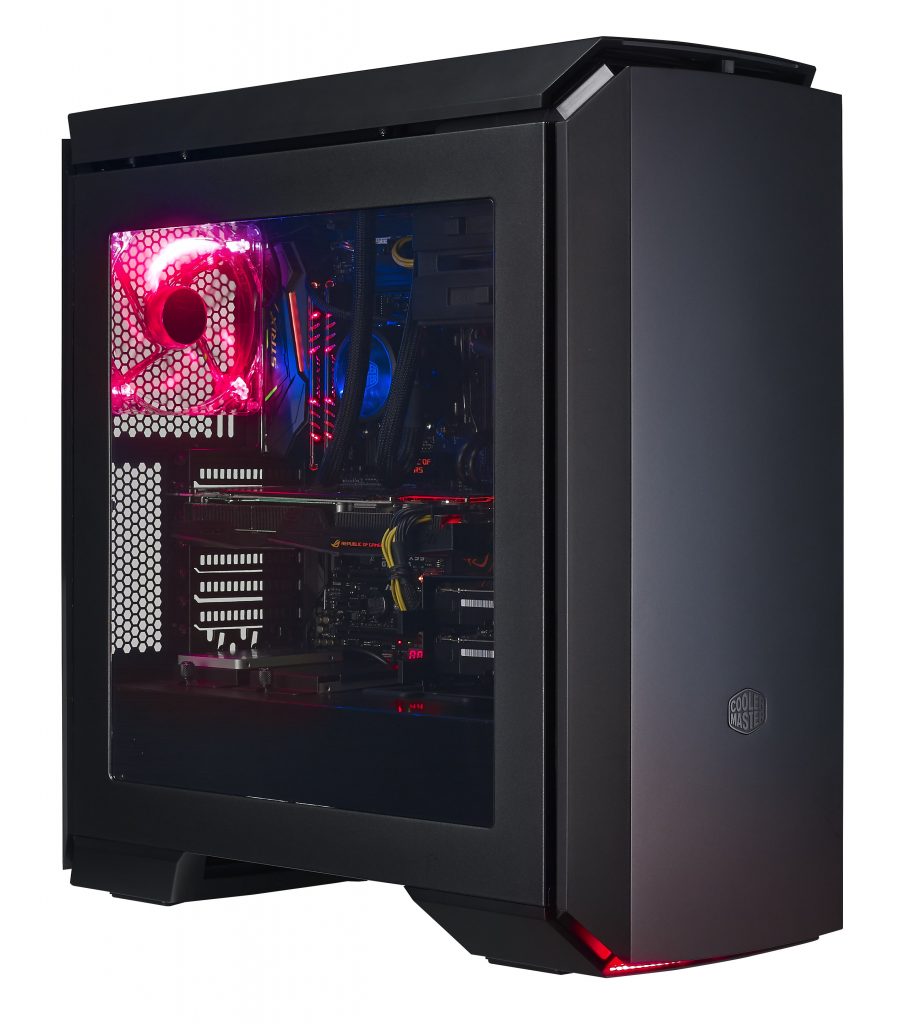 To help with airflow, this case comes with thin vents in four corners. The top and front panels can also be popped open with a magnetic paneling system to create some additional ventilation if you are worried about temperatures. As usual, this case also carries support for custom liquid cooling, with space for a 297mm radiator in the roof and in the front, though the latter will require moving the HDD bay.
The final selling point is the highly adjustable frame and removable parts- otherwise known as the FreeForm system. This is something that has come as a standard in several of Cooler Master's cases over the last 18 months which has garnered plenty of praise.
The Cooler Master MasterCase Pro 6 will be available by the end of this month in two configurations, one with blue LED fans and one with red LED fans. Both versions will cost £139.99.
KitGuru Says: We have reviewed plenty of Cooler Master's MasterCase series in the past so you can expect us to be taking a look at this new offering fairly soon.