Given the fact that Cryorig's H7 cooler performed so well, we had high hopes for the R1 Ultimate.
It got off to a very good start, thanks to its good-looks and the fact that all the installation hardware comes in labelled bags.
Installation is also a doddle, and Cryorig even supply the right-size of screwdriver to prevent any stress on your behalf should your own screwdriver not fit. This is definitely a touch of class that many will appreciate.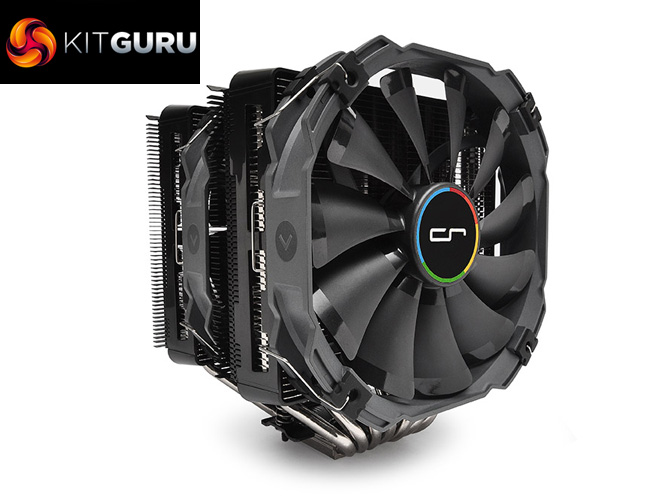 Thermal performance is also excellent. The R1 Ultimate was pushing the MasterLiquid 280 all the way, and accordingly offers top-notch performance for an air cooler. As I mentioned on the previous page, if you don't want to buy a liquid cooler, the R1 Ultimate currently offers the best performance from any air cooler that we've seen to-date.
It is only when we get to the acoustics that things start to look less-than-perfect. To be clear, the R1 Ultimate is far from loud, but it is definitely louder than the Cooler Master MasterAir Maker 8 when CPU load reaches 100%. Perhaps I expected too much considering the H7 was near-silent, but for those looking for a beefy but very quiet cooler, the MasterAir Maker 8 may be the better bet.
That being said, many will be interested in the Cryorig R1 Ultimate thanks to its excellent thermal performance. Because of its strong performance, and easy installation process, we are happy to give it our 'Worth Buying' award.

You can buy the R1 Ultimate for £76.99 inc. VAT from Overclockers UK HERE.
Discuss on our Facebook page, over HERE.
Pros
Looks good.
Easy to install.
Screwdriver is included.
Offers the best cooling performance from any air cooler that we've seen.
Cons
It is louder than the similarly-sized Cooler Master MasterAir Maker 8.
KitGuru says: For those looking for the best performing air cooler on the market, the Cryorig R1 Ultimate is currently the cooler to beat. It is louder than the MasterAir Maker 8, but still offers a lot to make it worth buying.