Temperatures
All temperature charts are sorted with lowest load temperatures at the top.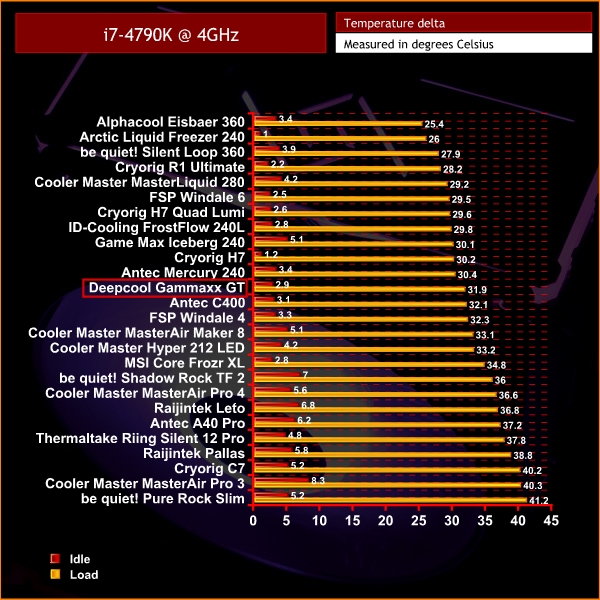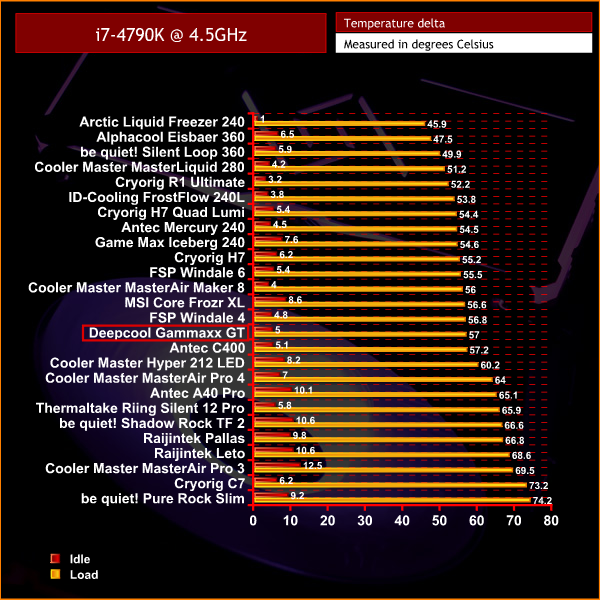 In all honesty, the Gammaxx GT performs pretty much the same as other similarly-sized, 4-heatpipe air coolers. Across both tests, its performance figures are very close to the likes of the FSP Windale 4 and the Antec C400 and this makes sense, as they are essentially the same cooler.
The Gammaxx GT isn't quite in the same league as the H7 Quad Lumi – its main competitor – but it is cheaper, so there is definitely some element of compromise.
Acoustics
Noise levels are quite low, too, which definitely helps matters. Even when running an overclocked CPU under 100% Prime95 load, the RGB fan does not spin past 1500 rpm so it is far from intrusive. The fan is audible, yes, but put it in a case that is under your desk and it becomes very hard to complain about.