The Gammaxx GT is a brand-new RGB air cooler from Deepcool, and it is certainly a very capable unit.
It is dead easy to install, so newbies will have no issues picking this up and getting going. The installation hardware also feels very good quality and that definitely helps the Gammaxx GT's appeal.
As for performance, the Gammaxx GT is pretty much as good as you would expect from a mid-sized air cooler that uses 4 heatpipes. It won't give the absolute lowest possible temperatures, but it should do the job on just about any mainstream processor, even when overclocked.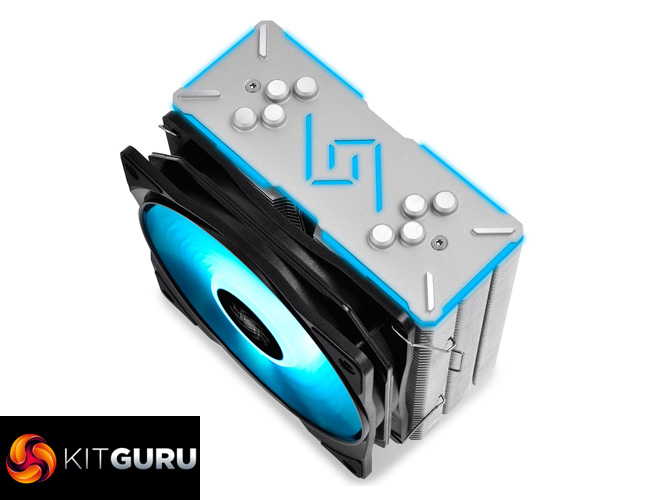 So, while it may be a competent, if unspectacular air cooler, the Gammaxx GT is all about the RGB lighting. Here, it does very well – both the heatsink and the fan come equipped with RGB LEDs, and the lighting can be controlled either via your motherboard's RGB header (if it has one), or via a small wired controller. The colours are vibrant and punchy, while the overall brightness is similarly impressive.
If I had to nitpick, I would say that the Cryorig H7 Quad Lumi's underglow LEDs do add something extra, while that cooler also offers software support via its internal USB connector – something which I feel does just elevate it above the Gamaxx GT.
Still, the Deepcool Gammaxx GT is a very effective RGB air cooler. It is easy to install, performs pretty well considering its size, and looks great. For £50, this is definitely a great deal for someone wanting RGB lighting in an air cooler.
You can buy one for £52.85 from CCL HERE.
Discuss on Facebook over HERE.
Pros
Easy to install.
Cools pretty well.
Nice and quiet.
RGB lighting looks great.
Choice of bundled controller or motherboard control for RGB lighting.
Cons
H7 Quad Lumi performs better.
H7 Quad Lumi has underglow LEDs and offers software control without the need for a motherboard 4-pin RGB header.
KitGuru says: If you are looking for a decent RGB air cooler for less, the Gammaxx GT is an excellent option. The H7 Quad Lumi is slightly more sophisticated, but the Gammaxx GT still gets the job done very well indeed.