The ThermalTake Riing Silent 12 Pro ships in a medium-sized box, while there is a photo of the cooler itself visible from the front.
Inside, I am pleased to say that all the necessary screws and brackets are packaged in labelled bags – something I wish more manufacturers did as it makes the installation process a lot simpler.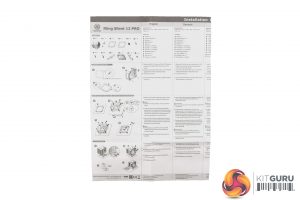 The included manual is also decent, with helpful diagrams which compliment the written instructions.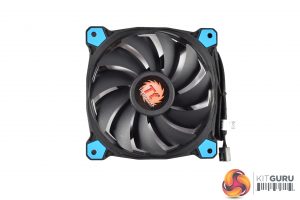 The included fan is one of ThermalTake's Riing models – this one is 120mm in size and features a blue LED ring. There is also the option for a red LED model, although it does not look like the Riing Silent 12 Pro has an RGB LED option.
Lastly, the heatsink is a jet-black slab of metal, complete with 5 copper heatsinks. Incidentally, these heatpipes, along with the CPU block, are nickel-plated, and I think the chrome/nickel look contrasts very nicely against the black heatsink.