Temperatures
All temperature charts are sorted with lowest load temperatures at the top.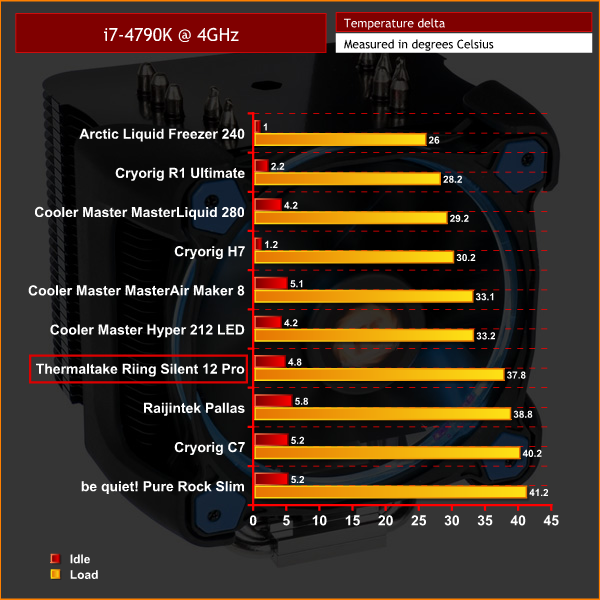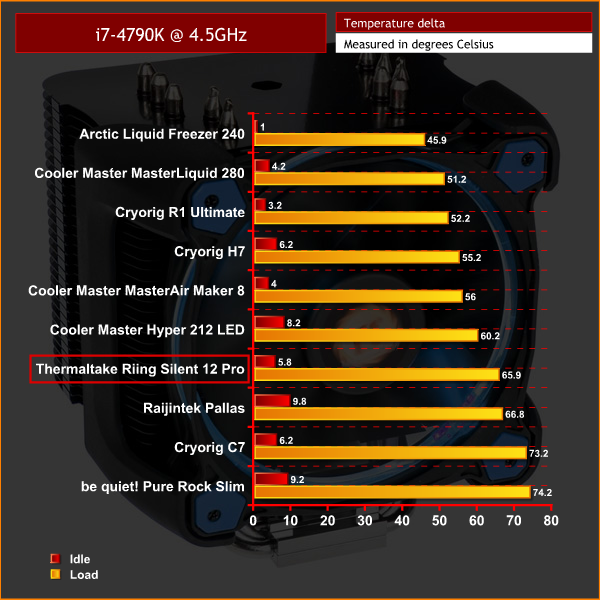 In terms of raw performance levels, the Riing Silent 12 Pro is very average. In both situations, it kept our CPU cool enough that we were not worried about thermal throttling – so it is fine in that regard – but it is also bettered by a few, cheaper alternatives. The Cryorig H7, for example, is around £8 cheaper but outperforms the ThermalTake cooler by a noticeable margin.
Acoustics
The Riing Silent 12 Pro is nice and quiet, though. When idling, its Riing LED fan spins at a mere 300rpm, which emits essentially no noise. It only ramps up to 1400RPM under load, too, which is quite modest for a cooler fan, and this would also explain the slightly lacking thermal performance.
However, the advantage of having a relatively slow-spinning fan is, of course, acoustics – and even under load, the Riing fan is not intrusive at all. It is audible, but it emits a steady and low-pitched hum, meaning it quickly fades into the background if you are not listening out for it.