Thermal Performance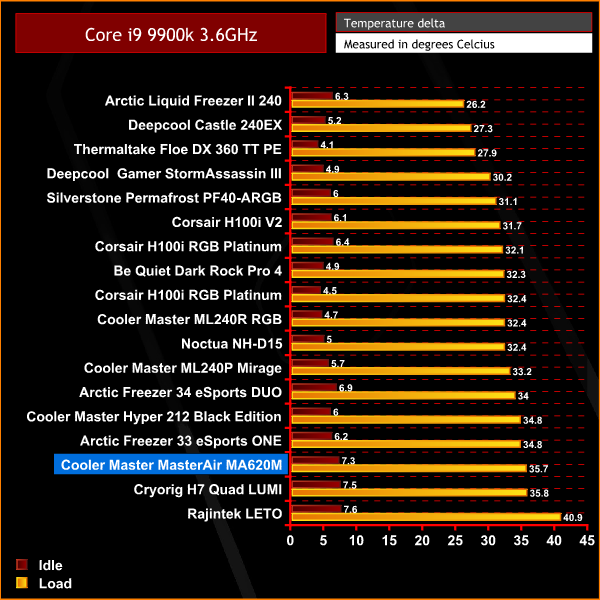 It's a rather poor start to thermal performance testing from the Cooler Master MasterAir MA620M. Under load, it struggles to keep up with similar dual tower air coolers of its type and only just outperforms the much cheaper Raijintek LETO single tower cooler.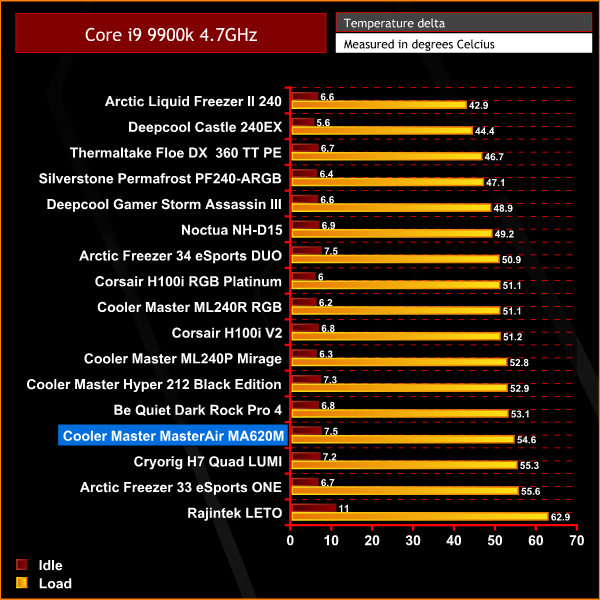 Again we see similar thermal performance at our initial 4.7 GHz overclock test. The MasterAir MA620M really struggled to keep our Core i9-9900K temperature under control, the MA620M is outperformed by much cheaper alternatives.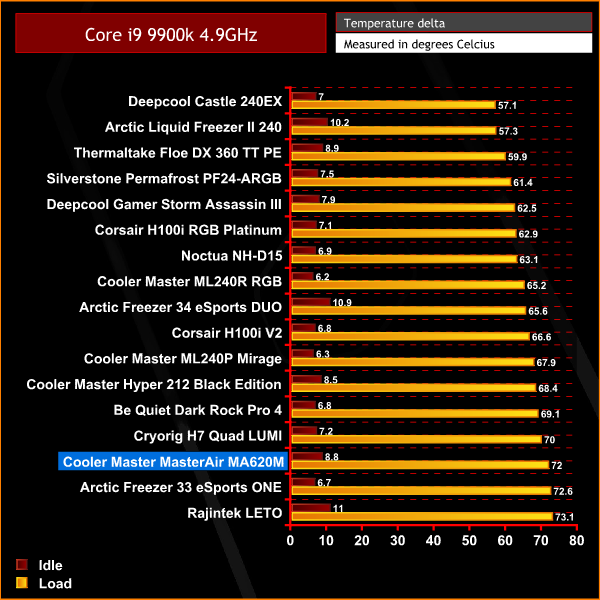 In our final overclocking test at 4.9 GHz, it becomes apparent that the MA620M isn't up to the job of cooling the Core i9-9900K at higher all-core frequencies. We really did expect more from a large dual-tower air cooler of this type. During the final overclocking test we saw the I9-9900k frequency throttle up to 10% at times, due to exceeding thermal limits of the CPU.
Acoustic Performance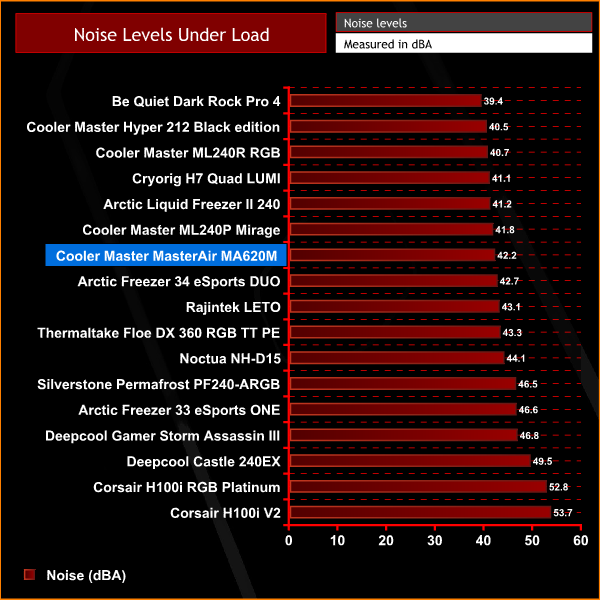 Although the Cooler master MasterAir MA620M isn't the best when it comes to thermal performance, it does a pretty good job with noise levels. Considering its 120mm fan runs at 2000 RPM, it is one of the quieter coolers we have tested. At idle, when the fan is running slower, it is virtually silent.