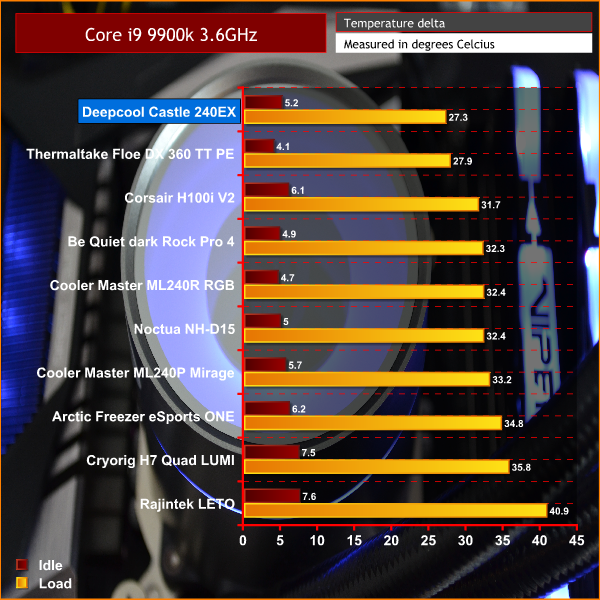 It's a great start to the tests for the Castle 240EX, outperforming the competition with the CPU under load at stock frequency. Just 0.6°C cooler that the larger Thermaltake Floe DX and wiping the floor with other 240mm AIO coolers we have tested recently, Even the popular Corsair H100i V2 is over 4°C hotter than the Castle 240EX.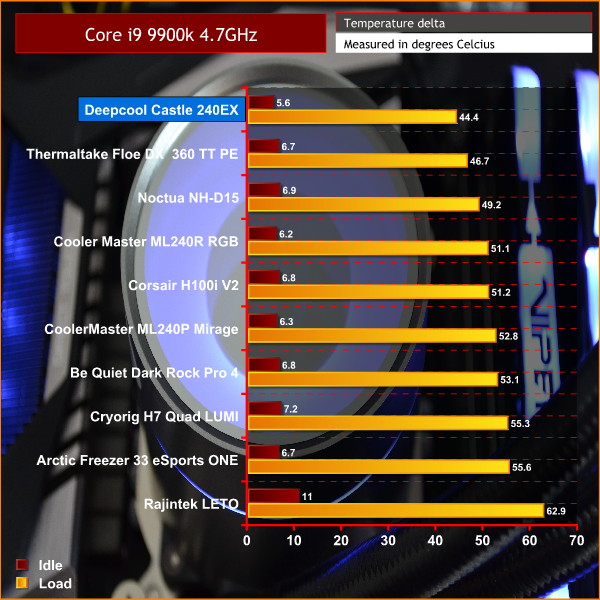 In our initial 4.7GHz overclock test the Castle 240EX holds on to the top spot, with an increased lead over the 360mm Thermaltake both at idle and by over 2°C now under load. These are quite impressive figures for a 240mm All-In-One cooler.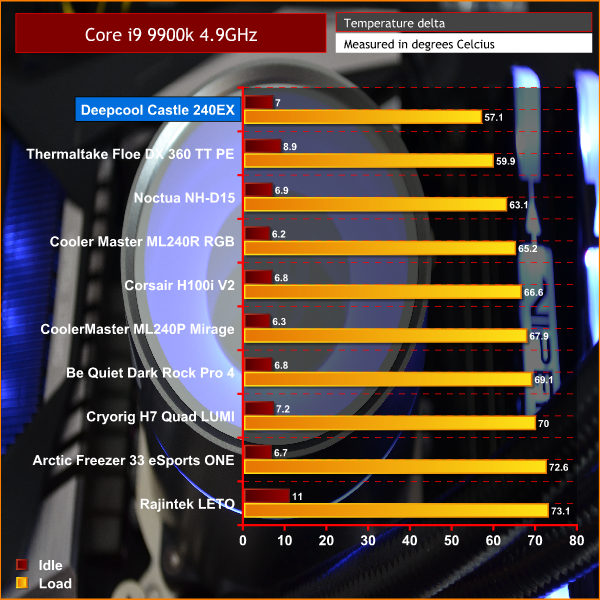 Even more surprising is that the Castle 240EX is still the best performer in our 4.9GHz test. Again beating the Thermaltake by over 2°C and way out in front of any other 240mm AIO on the list. Quite an astonishing achievement.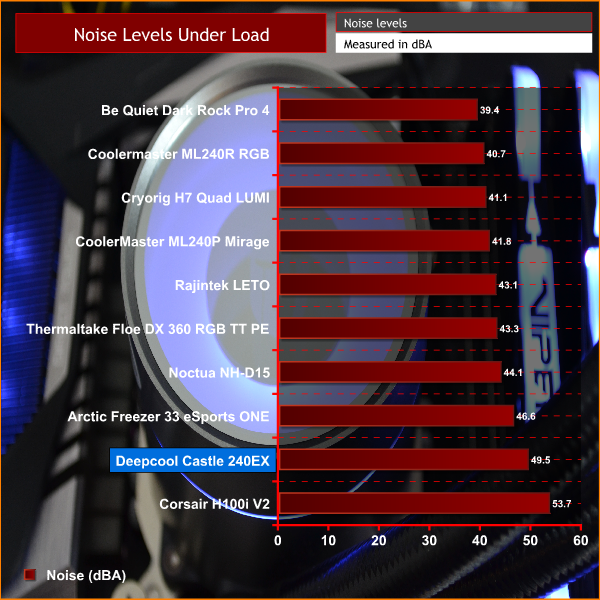 Obviously a factor why the Deepcool Castle 240EX performed so well in the thermal tests, is the fan speed. At 1800 RPM they will move a lot of air over the radiator. However, this does have an effect on how much noise is created by the fans. As we can see from the chart the Deepcool is one of the louder coolers we have tested, generating 49.5 dBA noise level while under load and the fans running at full speed.