There are two routes you can go down with watercooling: all in one, or DIY. The latter has more customisation, but unless you're experienced, there's a higher chance of faults and leaks. What if you could have the best of both worlds though? That's what Fractal is hoping to offer with its Kelvin series of customisable, pre-built water cooling kits.
[yframe url='http://www.youtube.com/watch?v=8g-gV5HBCgY']
As well as looking quite swish and being made with high-end materials, the big selling point of the kits is that they can be easily expanded, thanks to a standardised clip system, easy refill ports and a  strong ceramic pump that's even designed to work while dry, so it can help clear out the system without risk of damage.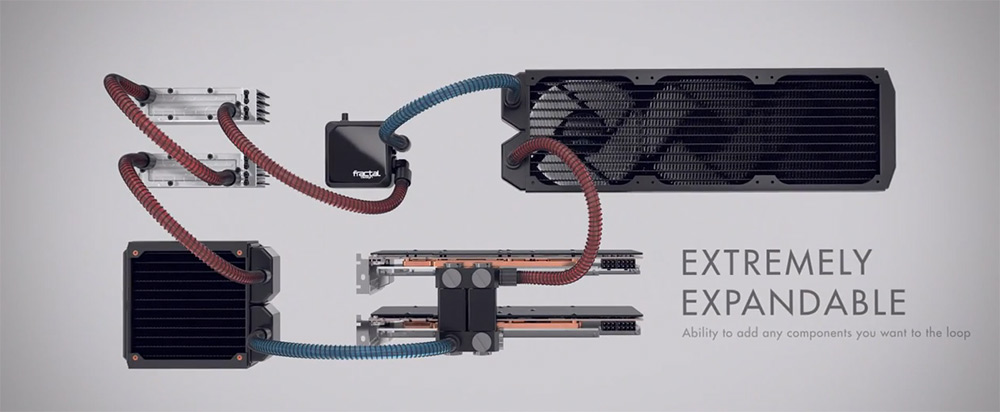 Of course you don't have to mess with the system and can let the standard configuration do its work, but if in the future you have more money or ambition and want to add a second CPU to that loop, or a GPU (or three) then you can do without major adjustment. Even the most basic of kits is designed to handle at least a CPU and GPU combination, so chances are whichever one you pick will have room for more. 
KitGuru Says: What do you guys think of these kits? Is this the kind of watercooling set up you would like? Or do you prefer the traditional All in ones OR custom solutions?