Advanced Micro Devices late on Thursday said that it will cut its staff by 7 per cent by the end of the year. The decision was made by Lisa Su, chief executive officer of AMD, who was appointed on the position just about a week ago. The company hopes that the measure will reduce its expenses by $85 million in 2015 and will help it to return to profitability.
"While decisions that impact the size of our global team are never entered into lightly, this is the right step to ensure we prioritize our resources and engineering investments in our highest-priority opportunities that can drive improved profitability and long-term growth," said Lisa Su.
As of late September, 2014, AMD employed 10,149, which means that around 700 people will lose their jobs at the company by the end of the year.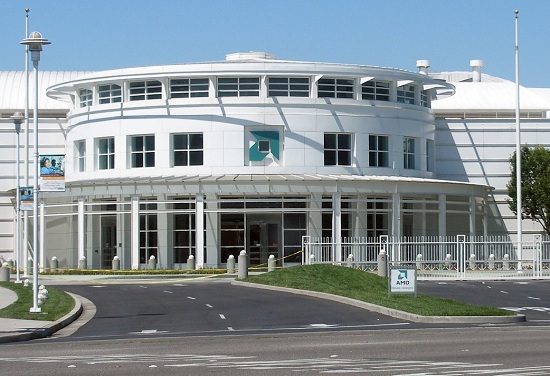 AMD's revenue for the quarter was $1.43 billion, which was flat sequentially and a 2 per cent drop from the same quarter a year ago. The company reported operating income of $63 million and net income of $17 million. Sales of AMD's microprocessors, graphics processors and chipsets totaled $781 million, down 6 per cent sequentially. Sales of the company's central processing units for servers, embedded solutions and semi-custom chips increased by 6 per cent over the prior quarter to $648. AMD expects its revenue in the fourth quarter to drop another 13 per cent.
Although AMD did not lose money during the quarter, it noted slower sales of notebook processors and standalone graphics processing units. By contrast, recently Intel Corp. and Nvidia Corp. said that shipments of central processing units and graphics chips were strong. Therefore, it looks like AMD continues to gradually lose share on its core markets, which forces it to reduce headcount and costs, possibly because it does not expect itself to regain what has been lost.
Discuss on our Facebook page, HERE.
KitGuru Says: The biggest problem of AMD today is inefficient Bulldozer micro-architecture of its central processing units, which is a key reason it has been losing market share and money in the recent years. Keeping that AMD will have to offer Bulldozer-based chips for at least 1.5 years now, it will hardly be very competitive against Intel. On the other hand, the company has a number of promising projects in the plans, including ARM-based server chips, semi-custom offerings and some other. What is not good is that AMD itself does not seem to believe that its initiatives will actually take off, which is why it cuts costs…