Chief executive officer of Asustek Computer confirmed on Friday that there is a shortage of Intel Corp.'s "Skylake" processors in the market. Last month a Sweden-based retailer warned enthusiasts about short supply of Intel's new central processing units with unlocked multiplier. As it appears, the problem is not limited to desktop chips, but also concerns mobile CPUs. Intel admits that there is a shortage of new processors and vows to increase availability.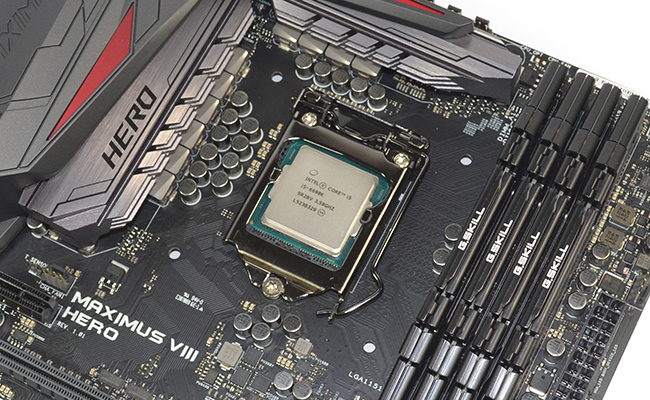 Apparently, the ramp of certain Intel's microprocessors produced using 14nm process technology will be rather slow in the third quarter of the year. The reasons for limited supplies and sluggish ramp up are unknown, but not all Intel Core "Skylake" models with unlocked multiplier are available everywhere in the U.S. and Europe*. Moreover, Intel Core i7-5775C and Core i5-5665C "Broadwell" are not even offered by numerous major online stores**. While there are notebooks with "Broadwell" processors available, the amount of mobile "Skylake" chips Intel plans to ship in August is limited and will only get slightly higher in September.
"In September we are going to produce a lot of 'Skylake' products, but we expect significant shortage of 'Skylake' globally, not just for Asus," said Jerry Shen, chief executive officer of Asustek Computer, during the company's earnings conference with investors and financial analysts***. "That is why in August we have Windows 10[-based products], but 'Skylake' only accounts for a very small percentage. In the fourth quarter, 'Skylake' will take a higher percentage. […] Skylake is in significant shortage right now in the third quarter."
The reasons for tight supply of Intel's latest CPUs are not clear, but it is possible that Intel strategically delays high-volume shipments of certain "Skylake" parts in order to give its customers time to sell off existing central processing units.
Intel admitted that the "Skylake" processors are in short supply and promised to improve availability later in the third quarter.
"We are experiencing supply tightness due to strong demand and expect additional volume to be available as Q3 progresses," said Daniel Snyder, a spokesman for Intel.
It should be noted that nowadays the vast majority of personal computers are shipped by sea. It takes 42 days (including customs) for a ship to reach Europe from Taiwan, according to Asustek. Freight shipping time from Taiwan to the U.S. is around 20 days. As a result, after Asus (or other PC makers) gets the new processors and manufactures its computers, it will take at least 1.5 months for actual products to reach the market.
If Intel increases supply of "Skylake" products in late September, actual chips will show up in retail one to four weeks after it ships chips to its clients (i.e., in October). However, actual notebooks powered by "Skylake" processors will only get to the market in November.
*At press time, Overclockers.co.uk did not have Intel Core i7-6700K in OEM packaging in stock, Newegg.com did not have any Intel Core i7-6700K processors in stock and provided no ETA date, Caseking.de listed Intel Core i7-6700K as arriving on the 17th of August and did not provide ETA date for tray version of Intel Core i5-6600K.
**Including Overclockers.co.uk, Newegg.com.

***Please note that Jerry Shen spoke Chinese during the conference, which was synchronously translated by an Asus translator for the webcast. Certain inaccuracies might occur. The video of the conference as well as its transcript are available here.
Discuss on our Facebook page, HERE.
KitGuru Says: It looks like either not everything is well with yields of "Skylake" processors, or Intel wants to ensure that older chips are sold before it ramps up production of new CPUs.