Advanced Micro Devices on Monday announced that Forrest Norrod, a former vice president and general manager of Dell's server business, has joined the company as senior vice president and general manager of AMD's enterprise, embedded and semi-custom (EESC) business group.
"Forrest is an industry veteran whose strong track record of establishing and growing businesses strengthens our leadership team," said Lisa Su, chief executive officer of AMD. "Forrest's unique combination of engineering, business management and technical expertise at both the chip and system level make him ideally suited to lead AMD into an expanded set of markets where our differentiated technology assets provide a competitive advantage."
Mr. Norrod will be responsible for managing all aspects of strategy, business management, engineering, and sales for AMD's EESC business. Keeping in mind that at present AMD does not have competitive solutions for high-performance enterprise servers, the new executive will have, among other things, promote solutions for low-power servers, including Opteron processors based on ARM architecture.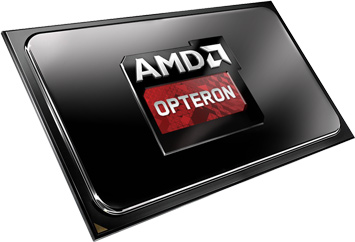 It is interesting to note that earlier this year Forrest Norrod was not exactly a fan of micro-servers. In an interview he said that he was not sure about the future of ARM-based servers because software vendors and data-center owners had not made decisions to support and use low-power server chips. As it appears, among other things, Mr. Norrod will have to convince server software developers to support ARM.
"The book's not written yet," said Mr. Norrod in an interview. "It is not clear. If end-user demand is there, we can certainly fill it. […] It's always going to come down to software. […] There is still a brutal, brutal competition among those guys for what will be a small market at the onset. The battle will be to demonstrate the value of ARM. Is it large enough against x86 [to convince organizations] to support that second instruction set in the data center? We'll have a pretty good idea how it settles out by the middle of 2016."
It is noteworthy that Forrest Norrod is not the first server executive from Dell hired by AMD to oversee its servers business. Back in 2003 AMD hired Patrick Patla, a former server executive from Dell and DEC. Mr. Patla helped to make Opteron popular among server makers. He left AMD for Samsung in 2012.
Prior to Dell, Mr. Norrod ran the integrated x86 CPU business at Cyrix and National Semiconductor.
Discuss on our Facebook page, HERE.
KitGuru Says: While it is definitely nice to see a new leader at AMD, it should be kept in mind that he will have to sell hardware that is significantly behind competition or products that have not become popular on the market yet. As a result, do not expect AMD's server business to thrive because of Mr. Norrod till 2016, when AMD is expected to roll-out all-new Opteron chips based on the new micro-architecture known as Zen (or Xen?) and ARM servers finally take off (or not).