Chief executive officer of Intel Corp. said at a conference on Wednesday that while ten years down the road the company will continue to get a bulk of its revenue from PCs and servers, a significant part of its revenue will come from mobile, Internet-of-Things and other emerging market segments. The CEO of the company expects that eventually it will have to offer solutions for ultra-low-cost devices that will still need computing and communications capabilities.
"One of the things we are working on right now is really figuring out how to take our silicon leadership and our architecture down into we talk about parts that may only cost $0.50 and have comms, CPU, everything down there and can run on small batteries," said Brian Krzanich at the Citi Global Technology Conference.
Ten years from now Intel expects to offer a lot of products for devices not imaginable today. Not only electronics in general, but things around us are going to get smarter. As a result, there will be a need for chips that cost a lot less than they do today, but deliver similar functions. While now it is hard to imaging ultra-cheap products with computing capabilities, ten years ago we barely could imagine sub-$100 smartphones.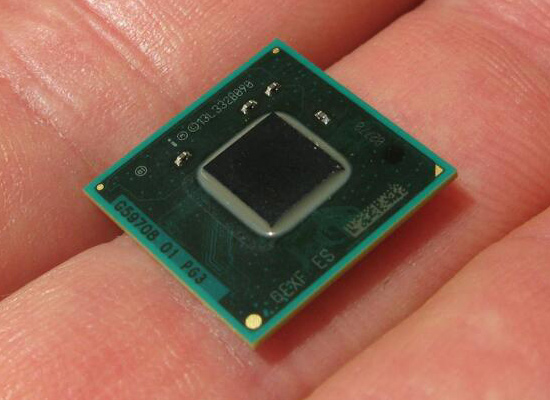 Still, Intel is confident that personal computers and servers will continue to bring it a lot of money. The market segments are just too big already and continue to be growing. In fact, the more smart devices are on the market, the more server computing power is needed for various things, including Big Data analysis.
"If we look 10 years out, Intel is definitely going to be a broader company across the much broader spectrum of computing," said Mr. Krzanich. "Servers and PCs… I mean you have a business of PCs that is over $30 billion a year, servers are roughly at about $10 to $12 billion now and growing at double-digits. They are going to still be major portions of our business."
Discuss on our Facebook page, HERE.
KitGuru Says: Traditionally Intel has tried not to enter low-margin markets of micro-controllers and other low-cost chips. It looks like the company is changing its mind about inexpensive processors now. It will be interesting to see whether Intel manages to sustain its 60+ per cent margins going forward, or will have to get over with lower margins.