Despite the introduction of AMD's 2nd generation Ryzen processors in April helping gain market share against Intel, eyes have already turned towards the true successor to its Zen architecture. Utilising a cutting-edge 7nm fab process, Zen 2 is incredibly ambitious and while we won't be seeing volume until 2019, we will see a sample rear its head later this year.
The current Ryzen 2000 series, which acts as the 2nd generation, is based on an optimised version of the original architecture, which originally used a 14nm process. Aptly named Zen+, the 2nd generation of processors uses a refined 12nm process. Dropping to a 7nm process for Zen 2 would entirely bypass Intel, which is aiming to release its 10nm Cannon Lake CPUs within a similar time frame after multiple delays.
Leaked AMD roadmaps had already hinted at a proposed 2019 release for Zen 2, however a recent earnings call revealed that the company was well on its way in preparation with samples this year. The same call shed light on the process being applied to its Radeon graphics chips, in which Vega will be given the same 7nm treatment in hopes of boosting its market presence in machine learning.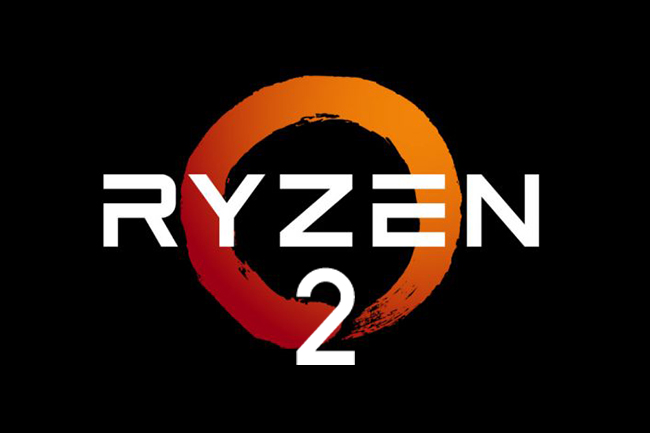 "We have a 7nm GPU based on Vega that we'll sample later this year. We have a 7nm server CPU that we'll sample later this year. And then, obviously, we have a number of products that are planned for 2019 as well," explained AMD CEO Dr. Lisa Su. "That will be in production in 2019, and we do believe that the adoption rate of the second-generation could potentially be higher than the adoption rate of the first-generation, mostly because customers will be more familiar with our systems and our products."
Taiwan Semiconductor Manufacturing Company (TSMC) is said to be leading the charge on AMD's next-gen chips using the new 7nm die size, despite AMD usually partnering with GlobalFoundaries. Given TSMC's relationship with Intel and the trouble in production of 10nm hardware, it will be interesting to see how smooth AMD's 7nm process will fare.
KitGuru Says: AMD wowed most people with the launch of its Zen architecture, so it's no surprise that the Red Team is wanting to keep on innovating. On paper, it's looking more and more like AMD will be gaining on Intel's market share, but the reality could be very different depending on how it's handled. Are you looking forward to Zen 2?