Intel has been forging ahead with the 14nm process for a while now, but the company has also been quietly working away on 10nm, which will debut with Canon Lake CPUs. Last year, Intel began boasting about its progress, but towards late 2017, Canon Lake was delayed. Now, we have some new dates on the roadmap, with Intel stating that high volume shipments of 10nm CPUs has shifted to 2019.
We've seen the launch of Canon Lake delayed a couple of times so far, and it looks like it won't be ready for prime time until 2019 at this point. During Intel's quarterly earnings report this week, CEO Brian Krzanich spoke a little bit about the chip maker's future plans. As of right now, Intel continues to keep shipping 14nm based products throughout the year, with a low volume of 10nm chips rolling out later in the year. In 2019, we'll see higher volumes of 10nm CPUs hit the market.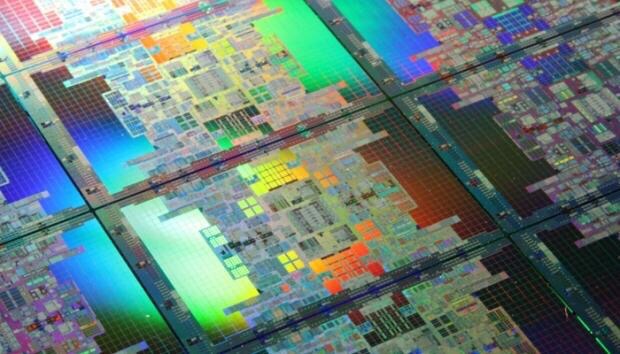 There are still some difficulties in 10nm yields, which Krzanich confirms is the reason behind the delay. So rather than rush to get 10nm out of the door, it is giving foundries more time to work on the process and achieve better yield results.
Aside from some brief discussion on 10nm, Intel's earnings report revealed a couple of other interesting insights. While AMD's revenue has been growing quite nicely thanks to the success of Ryzen, Intel has also managed to maintain growth, with quarterly earnings rising 13 percent year-on-year.
KitGuru Says: From the sounds of it, we'll be getting a preview of Intel's 10nm chips later this year, but it'll be 2019 before anyone can actually pick one up. Either way, we'll be looking forward to what's in store when the time comes.