When one life ends, another begins as Intel announced the end of life dates for its 6th generation line of processors in the wake of the impending Coffee Lake arrival. The Core i7-6700K, i5-6600K, i5-620P, and i3-6098P CPUs are all being discontinued, with the last shipments taking place a year from now.
Intel announced that the Skylake lineup has now entered "product discontinuance programme support," which marks the final year of the chip's shelf life.
The CPUs will still be purchasable for a while yet, as retailers and OEMs will place final orders this December, while orders and deliveries after March 2018 will not be covered for cancellation or returns. The absolute last shipments of the chips are expected in September next year.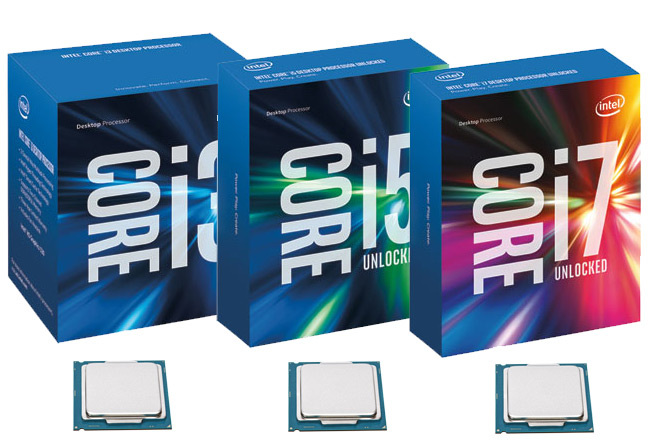 Continuing on from Skylake is the upcoming 8th generation Coffee Lake processors, which acts as a Kaby Lake refresh as well as something that seems like a legacy series, titled Skylake-X. These new Core X series of processors, including the Kaby Lake-X, are squarely aimed at enthusiasts. This includes content creators and even gamers who "can have fast image rendering, video encoding, audio production and real-time preview – all running in parallel seamlessly so they spend less time waiting and more time creating".
Remembering Skylake, it was the first line of processors to offer support for DDR4 memory back in 2015. It launched for a high price but eventually found its footing in the consumer market namely due to the lack of competition at the time.
KitGuru Says: I am running an i7-6700K currently and must say that it has served me well. There's still plenty of life left in the processor and I can't see it being necessary to make the jump from Skylake to new sockets soon unless you're an enthusiast. Either that or I'm just cheap. What processor are you currently running?