Only a few weeks ago, AMD officially announced that Ryzen Threadripper 3000 will be released in November. At the time, no solid date for the release was provided. However, confidential documents have now been leaked, which apparently suggest that Threadripper 3000 will be initially launched on 5th November.
Yesterday we reported on potential names of the new AMD Ryzen Threadripper CPUs after various leaks were posted online. The guys over at VideoCardz now claim to have been handed confidential documents that confirm the official release date to be 5th November, although that still isn't guaranteed. "We cannot guarantee that the dates presented here are still valid, but we can confirm that they were just a few weeks ago" was written on the VideoCardz site.
According to the leaked confidential documents, AMD is planning to release three Threadripper 3000 SKUs. Two of them will be launched on 5th November, but an embargo on sales and reviews will be in place until 19th November, that's if the dates seen in the document turn out to be correct.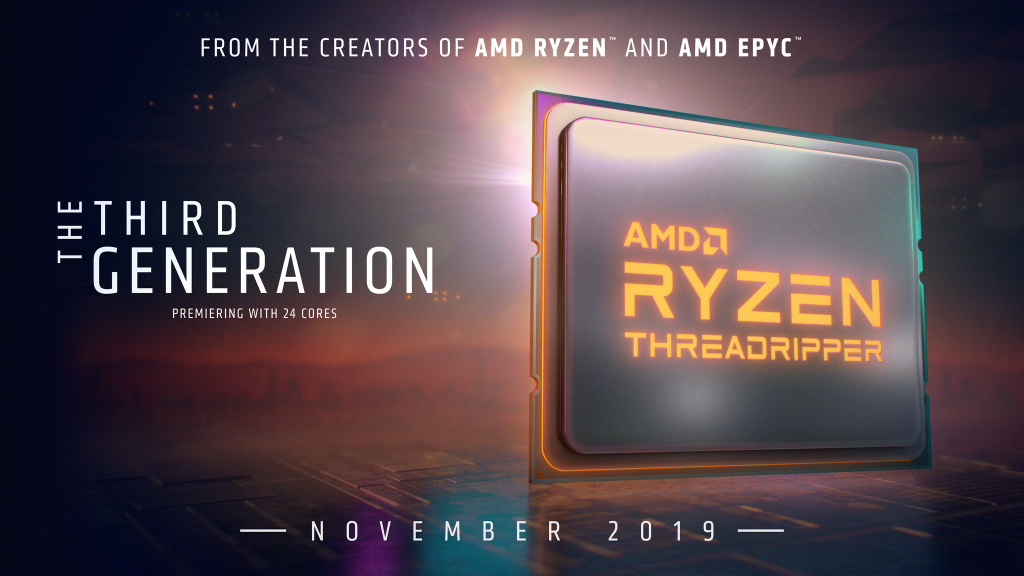 Initially, it is thought that AMD will release the 3960X, which is believed to be a 24-core SKU and the 3970X on 5th November, on the same day Ryzen Threadripper 3990X will be unveiled too. According to Videocardz the Threadripper 3990X is planned for release in January 2020, with only the core count and name of the CPU being revealed by AMD on 5th November as a "teaser".
Additionally, 5th November is suggested to be the date AMD will unveil the TRX40 chipset, with motherboard manufacturers being given the "green light" to showcase their new TRX40 products on that date too, ready for a 19th November launch.
"The documents we have currently do not list 3980X SKU and there is no mention of TRX80 motherboards. We are also not discussing core counts and clock speeds", read a statement on VideoCardz. "as this information is not available in the documents that we have as well". So we will just have to wait and see if those previous rumours regarding an AMD Threadripper 3980X and TRX80 chipset turn out to be true.
KitGuru says: So, it looks like the rumours from yesterday about the naming of Threadripper 3000 were correct. Now we can look forward to AMD launching the new Threadripper 3960X and 3070X CPUs on 5th November, if this current round of leaks turn out to be true.