Analogue, known for creating modern versions of classic videogame consoles, will next year launch a handheld system which lets you play your old Game Boy cartridges.
Analogue Pocket is "a multi-video-game-system portable handheld" together with "a digital audio workstation with a built-in synthesizer and sequencer" capable of running nearly 2800 Game Boy, Game Boy Color and Game Boy Advance cartridges. The number of cartridges increases if you add a cartridge adapter "for other handheld systems, like Game Gear, Neo Geo Pocket Color, Atari Lynx and more". The system contains 2 custom-made FPGAs chips to simulate the original hardware, without emulation, unlike most of the systems of its kind.
The system carries a 3.5-inch LCD, with a 1600×1440 resolution, making a pixel density of 615 ppi, or "10x the resolution of an original Game Boy". It carries "a rechargeable lithium-ion battery" with USB-C charging, a microSD card slot, a 3.5mm headphone jack, and stereo speakers. The buttons are remappable, and even sports two USB ports for external wired controllers, as reported by Techspot.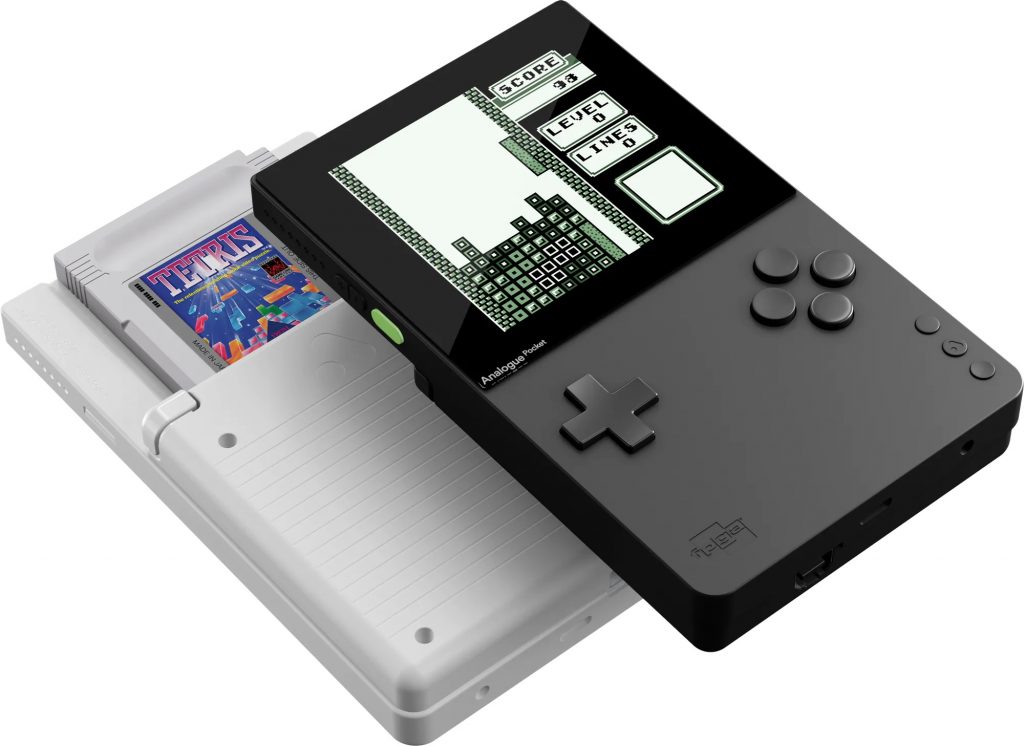 For your 8-bit music needs, there's "a digital audio workstation built-in called Nanoloop" that works as a synthesizer and sequencer. It was "designed for music creation and live performance". There's a video of Nanoloop in action here.
Besides the base system, there will also be a dock to play the pocket on your TV through HDMI. Analogue Dock will be able to "sync up any wireless 8BitDo Bluetooth controller directly to Dock", but there are 2 USB ports for wired controllers.
Analogue Pocket will launch at $199 in the US, with no official pricing for the cartridge adapters or the extra dock, but in an interview with Polygon, Cristopher Taber, the CEO of Analogue, said that "it will be a price people will be happy with".
KitGuru says: After all, the perfect portable system exists! With Nintendo not capitalising on the massive success from Game Boy, Analogue is launching the Pocket to please the audience. Are you interested in getting one?