Product listings for the upcoming AMD Ryzen 3000XT processors have appeared on Materiel.net, a French retailer. Based on these listings, it seems that the early leaks were fairly accurate, with these CPUs bringing a bump in base and boost clocks compared to the current Ryzen 3000 processors.
Materiel's listings were shared by @NotDjey (via VideoCardz) and specify the base and boost clocks of the Ryzen 3000XT processors, showing a base clock of 4.0GHz for the Ryzen 3600XT, 4.2GHz for the Ryzen 3800XT, and 4.1GHz for the Ryzen 3900XT. Boost clocks also appear to have increased, with rated speeds of 4.7GHz for the Ryzen 3600XT, and 4.8GHz for both the Ryzen 3800XT and the 3900XT. As per the listings, the specified TDP, cache memory, and core/thread count of the Ryzen XT processors are the same as their Ryzen 3000 counterparts.
At the time of publication, the listings are still live and can be seen here (3600XT), here (3800XT), and here (3900XT). As it is still early doors, the pricing shouldn't be considered final.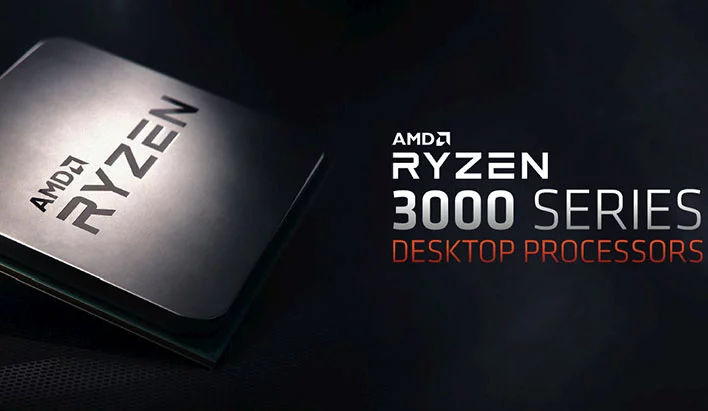 VideoCardz also stated that its sources "believe that Ryzen 5 3600XT will cost '28 USD' more than Ryzen 5 3600X", so at a guess we'd say the Ryzen 3600XT could be priced around the £250 mark, though that is all speculation at this point.
Since AMD hasn't officially announced the XT processors yet, it's still unclear if they will be sold alongside the current lineup of Ryzen 3000 processors. If the early leaks are correct, we should know more about this on June 16th.
Discuss on our Facebook page HERE.
KitGuru says: Are you thinking about upgrading your PC or building a new one? Will you wait for the Ryzen 3000 XT series?