It's been a long time since AMD offered a credibly performing alternative to Intel's high-end CPUs, but it's always had a good range of cost-effective options at the lower end and it's looking to continue that with its latest release. Although it hasn't arrived with much fanfare, AMD has now launched the FX-6330 Black edition and it's already selling in China at around the $110 mark.
Specifications for the new chip list it as based off of the Piledriver architecture, using a 32nm process. It has a total of six Vishera cores (as per TechReport), each clocked up to 3.6GHz at base, boosting up to 4.2GHz as and when required. It also has 6MB of level two cache and 8MB of level three cache.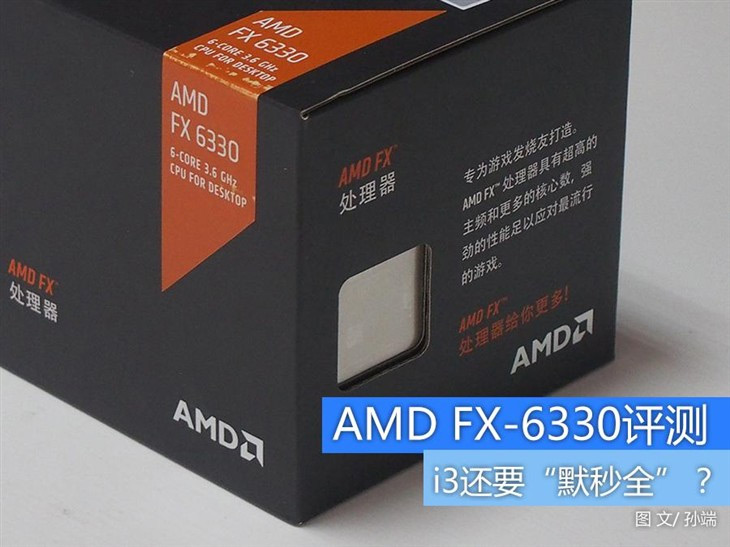 Source: PCPop
PCPop, the Chinese website that broke the news of this new CPU, managed to get hold of a retail version of the chip and benchmarked it against Intel's Core i3-4160 and it held its own, dominating it in some benchmarks. At this price point, the AMD chip would seem to offer a credible alternative to Intel's low-end i3 CPUs, though it does of course mean opting for the rather old AM3+ platform if that is your choice.
Considering AMD is expected to launch its new AM4 chipsets alongside the new Zen CPUs next year, opting for an older generation system right now wouldn't be the smartest move, but considering its launch within the Chinese markets, perhaps that Eastern audience will be its target demographic.
Discuss on our Facebook page, HERE.
KitGuru Says: While Intel CPUs certainly dominate among enthusiasts, how many of you are running an AMD system?