Along with its big debut of the new RX series of AMD graphics cards, this year's Computex was also home to the first showing of its upcoming Zen CPU architecture. The new processors are designed to bring improved efficiency and power to the table.
To throw more fuel on the fire, AMD roped in Microsoft, Dell and HP to come to the stage to talk up its latest APU release.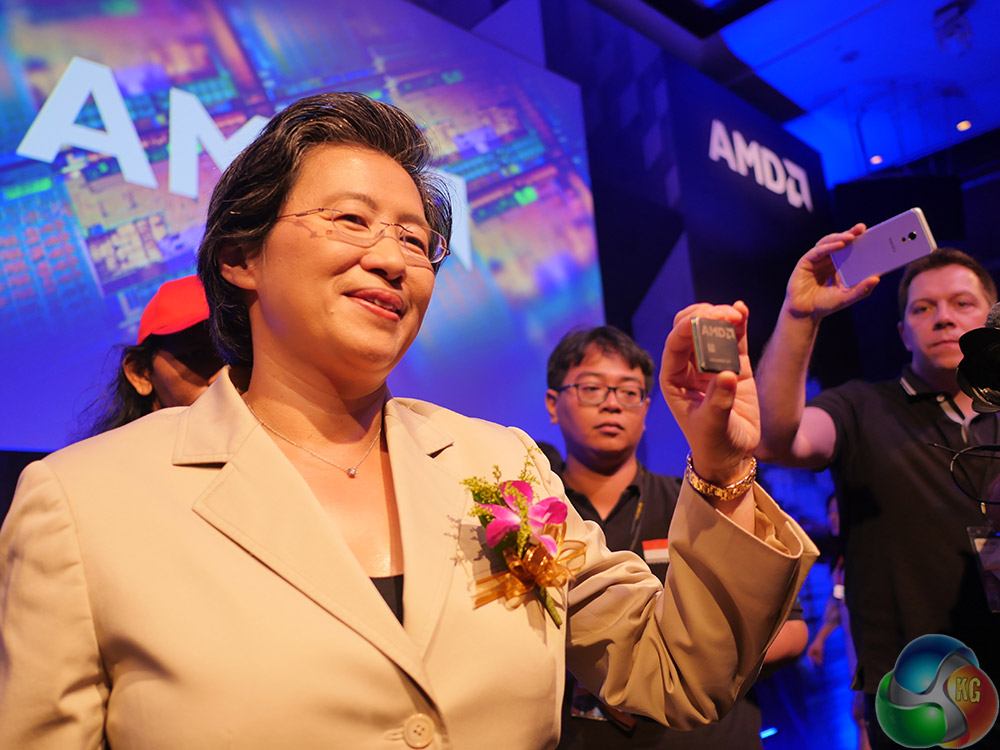 Zen wasn't broken down in minute detail, but we did learn a lot about about the upcoming new chip series. AMD's president and CEO, Lisa Su (pictured above) said during her address, that Zen was currently "early in the bring up," so should be launching soon.
It will show up first on desktops platforms with the AM4 socket and then will transition over to servers, with the first Zen APUs showing up early in 2017.
We were also told that Zen will offer strong performance improvements over its predecessors and that it will be far more efficient too. However, AMD will have different ranges of processor aimed at different markets. The FX, A12 and A10 chips will offer the most performance – with the former being aimed at gamers more than anything else.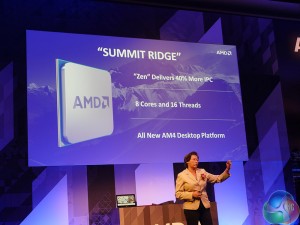 All will offer support for 4K video, even on notebook platforms. That's where the A9 chips will be most present bringing "big-core performance, premium features to everyday PCs."
As much as AMD talked up its own hardware though, it also roped in some of its friends to give its 7th gen APUs a resounding endorsement too. Matt Perry, head of the partner program at Microsoft made an appearance, along with Josephine Tran, VP of consumer product management for notebooks at HP and Ray Vah, VP of consumer products at Dell.
All of them showed off upcoming products utilising the new 7th gen APUs hardware, as well as extolling its virtues. AMD's continued close ties with Microsoft might suggest that this sort of hardware, perhaps with an RX chip in tow, will go into the expected higher-power Xbox One Scorpio.
Discuss on our Facebook page, HERE.
KitGuru Says: It seems from AMD's Computex showing that it's got quite a bright future with both Zen and the RX series of graphics cards. Do you think it can compete with Nvidia and Intel enough to stay relevant over the next year?