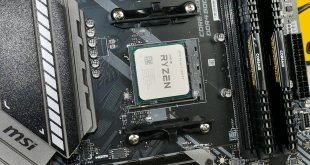 We have examined the Ryzen 7 3800XT and Ryzen 9 3900XT and now is the turn of the Ryzen 5 3600XT. Built around AMD's incredibly popular six core, twelve thread design, the 3600XT also uses enhanced silicon like its other XT siblings and is touted to offer better clock speeds than the standard 3600X. We will be keen to see if the Ryzen 5 3600XT can hit the same lofty 4.6GHz overclock of our 3800XT sample.
Watch via our Vimeo channel (below) or over on YouTube at 2160p HERE
If you want the more detailed examination of AMD's Ryzen 3000XT logic, make sure you check out our original launch review HERE.
Put simply, the Ryzen 5 3600XT is a Ryzen 5 3600X with enhanced TSMC 7nm silicon that allows it to deliver higher operating frequencies and better boost clock residency, according to AMD. That translates into a 100MHz increase to the out-of-the-box rated boost speed of up to 4.5GHz compared to the 3600X's up to 4.4GHz. The base frequency is maintained at the same 3.8GHz, however.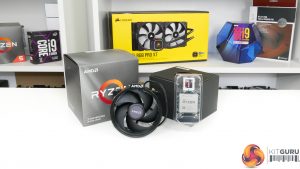 Everything else is the same between the 3600XT and 3600X. You still get the 95W TDP, the 35MB of total cache, and the AM4 platform capabilities. The 3600 RPM version of the Wraith Spire CPU cooler is included as AMD says that Ryzen 5 users tend to value its additional unlike many Ryzen 7 or Ryzen 9 buyers. I would argue that an upgrade to the Wraith Prism RGB cooler would have been justifiable and welcomed for the 3600XT.
Even the MSRP is kept identical at $249 USD, though actual retail prices for currently make the 3600XT more expensive by around £30 in the UK.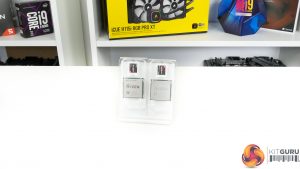 Prime competitors for the Ryzen 5 3600XT are AMD's own cheaper Ryzen 5 3600X that currently sells for around £210. By extension, the even cheaper Ryzen 5 3600 that is often available for around £175 is an even tougher contender. Plus, above the 3600XT's current £240 availability price are the £290 Ryzen 7 3700X eight-core chip and Intel six-core, twelve-thread Comet Lake Core i5-10600K at around £270. Clearly, there is stiff competition to the 3600XT from all angles.
At £240-250 in the UK, AMD has clearly carved a price point for the 3600XT that the company believes will allow the chip to deliver better performance than other offerings whilst undercutting the more powerful Zen 2 eight core parts. Let's see how this exercise in AMD enhancing its product margins translates into real world performance.
Be sure to check out our sponsors store EKWB here