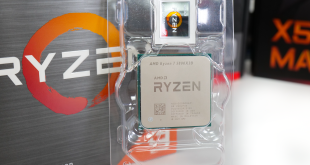 AMD's Ryzen 5000 series of processors took the market by storm when they launched in late 2020. But a lot changes in almost one-and-a-half years, and in that time, Intel has regained the gaming performance crown with its highly-competitive 12th Gen Alder Lake chips. Adamant not to be outdone, AMD is striking back to prove that it too has a market-leading gaming option for users. Introducing the Ryzen 7 5800X3D.
Timestamps
00:00 Start
01:08 Introduction – what is the 5800X3D?
03:26 So who's it for?
05:12 Test setup and comparisons
06:49 Clock speed analysis
07:47 Productivity benchmarks
08:55 Gaming benchmarks – 1080p
10:46 Gaming benchmarks – 1440p
12:27 Power and thermals
14:03 Closing thoughts – what does Luke reckon?
'What's new with the Ryzen 7 5800X3D?', you ask. Well, the innovation comes in the deployment of AMD's new 3D V-Cache technology. Effectively, AMD trebles the L3 cache of a Ryzen 7 5800X processor and calls it a Ryzen 7 5800X3D.
Eight high-performance cores and a copious 96 Megabytes of L3 cache. Has AMD worked its way back to the top of the gaming performance charts with this $449 USD or £410 chip? Let's take a closer look.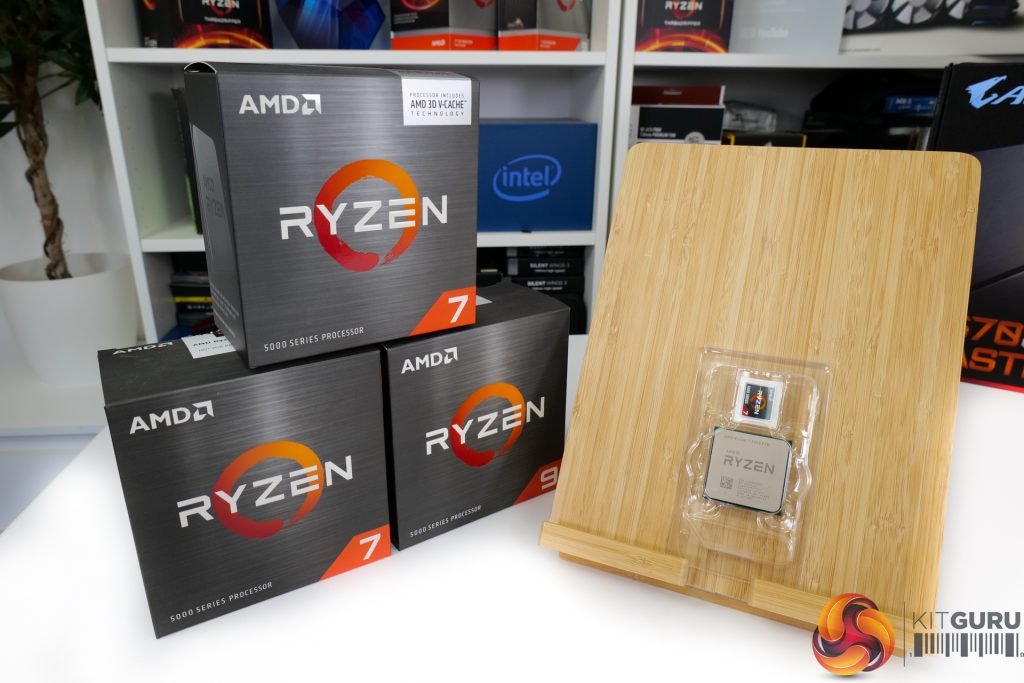 Let's start out by making it perfectly clear that this chip is basically the Ryzen 7 5800X with a slab of 3D Vertical Cache added on.
It's the same 8 cores and 16 threads of Zen 3. The same 81mm2 chiplet built on the 7nm TSMC manufacturing node. The same AM4 platform with DDR4 memory and 24 PCIe Gen 4 lanes. The same 4MB of L2 and 32MB of L3 cache built into the CCD.
The difference is – crucially – that 64MB slab of stacked AMD 3D V-Cache.
So, what is AMD 3D V-Cache?
Well, instead of redesigning the underlying Zen 3 chiplets to feature a higher capacity of cache, AMD decided to deploy a 64MB slice of L3 on its own 41mm2 TSMC 7nm-manufactured die and stack it above the CPU chiplet.
The L3 cache die uses direct copper-to-copper bonding and high-density Through Silicon Vias (TSVs) for connection.
This means that the added 64MB can combine with the already-present 32MB of L3 cache on an 8-core Zen 3 CCD to appear as 96MB seamlessly to the OS. The 64MB stacked L3 die's cache also runs at the same clock speed as the CCD-based sibling, so significant performance drop-offs are not anticipated, other than a slight pinch of added latency.
Oh, and let's not forget about the structural silicon that is added atop the CCD for mechanical integrity of the actual chip package, as well as cooling proficiencies.
The new chip does, however, come with slightly lesser clock speeds as there are some voltage operating limitations induced by the 3D V-Cache.
Now, AMD quotes 3.4GHz base and 4.5GHz boost for the 5800X3D versus 3.8GHz and 4.7GHz for the 5800X.
Critically, there's also no overclocking support. That'll be an irritation to tinkerers who love messing with the BIOS. Though the 105W TDP for an eight-core chip should give ample out-of-the-box power headroom for Precision Boost 2 to work its clock speed magic.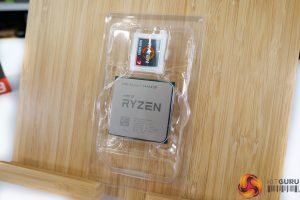 Who exactly is this $449 8-core processor with copious amounts of L3 cache intended for? Well, there are a couple of notable use cases, particularly where shifting data towards the memory is common.
There's an argument that software engineering or code compile applications may benefit from the added L3 cache. That's particularly true for workflows using software that doesn't scale well (or cheaply in terms of license fees!) past sixteen threads.
Realistically, though, AMD is pushing the Ryzen 7 5800X3D as a gaming processor.
We have seen the benefit to gaming performance brought about by the cache improvements AMD made with Zen 2 and Zen 3. So, in essence, AMD is gunning for more of the same.
As always, though, AMD does have a slight trump card versus Intel in terms value, and that is the AM4 platform.
Yes, LGA 1700 and Z690 are far more feature-rich for 2022. But Z690 is also more expensive.
The Ryzen 7 5800X3D could potentially shine to current AM4 users who want a drop-in upgrade, particularly as this straightforward approach continues to diverge from Intel's offering.
Oh AM4, if this processor is to be your last major outing, how we have loved your venerable longevity as a superb platform.
Be sure to check out our sponsors store EKWB here