It looks like Intel may be anticipating AMD's Ryzen launch as much as the rest of us as the company is said to be already preparing a shake up of its Kaby Lake line. According to reports this week, Intel is currently planning a new Core i7 and a new Core i5 in hopes of stealing some away from the upcoming Ryzen processors, which will begin rolling out in March with an 8 Core/16 Thread SKU.
The initial report comes from sources speaking with CPCHardware, claiming that a Core i7 7740K and a Core i5 7640K will be coming to disrupt AMD's Ryzen rollout. Right now, AMD's full Ryzen line up is rumoured to consist of several R7, R5 and R3 SKUs with R7 combatting Core i7s all of the way up to the 6900K. The R5 series will apparently be filled with 6 Core SKUs to combat the Core i5 and finally, AMD's R3 series will consist of quad core CPUs.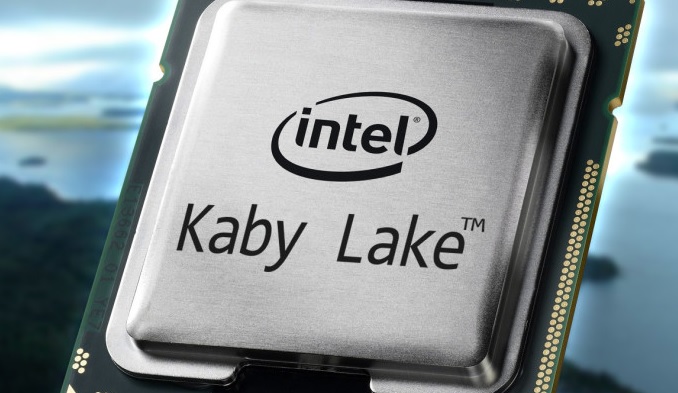 So Intel's solution to AMD's R7 Ryzen CPUs is said to be the Core i7 7740K, which is an overclocked 7700K with a 4.3GHz base clock and a higher 100W TDP. The boost clock is not known at this time but presumably it would also be 100MHz above the 7700K, bringing the 7740K up to 4.6GHz. However, given that the 7700K costs over £300 here in the UK, we can expect some fairly skewed pricing.
Just to be safe, Intel also wants to bolster its Core i5 lineup with the 7640K, which will reportedly come with a 4GHz base frequency, making it 200MHz higher than the 7600K. To boot, Hyper Threading may also be on the table for this chip, which would make this the first Core i5 ever to use this technology. There is no word on when we can expect these two CPUs to appear on the market but if this rumour holds any weight, we should hear more after Ryzen's launch in early March.
Discuss on our Facebook page, HERE.
KitGuru Says: While the Core i7 in this case isn't particularly exciting, it would be interesting to see Intel release a higher clocked Core i5 with Hyper Threading. At that point, the chip may compete closer with the 7700K. Still, Intel's pricing may need a shake up as there isn't a ton of wiggle room between mainstream i7s and enthusiast grade chips.