The spotlight continues to remain on Intel's 9th Gen launch this week. We've already taken a look at the specs for the new Core i9-9900K, Core i7-9700K and Core i5-9600K. If any of our UK readers are planning on upgrading, then you're in luck as retail listings have already gone live.
Overclockers UK is swiftly taking on pre-orders for Intel's latest batch of unlocked K-series processors. At the top of the pile, you'll find the Core i9-9900K at £599.99, then you have the Core i7-9700K at £499.99 and finally, the Core i5-9600K for £389.99.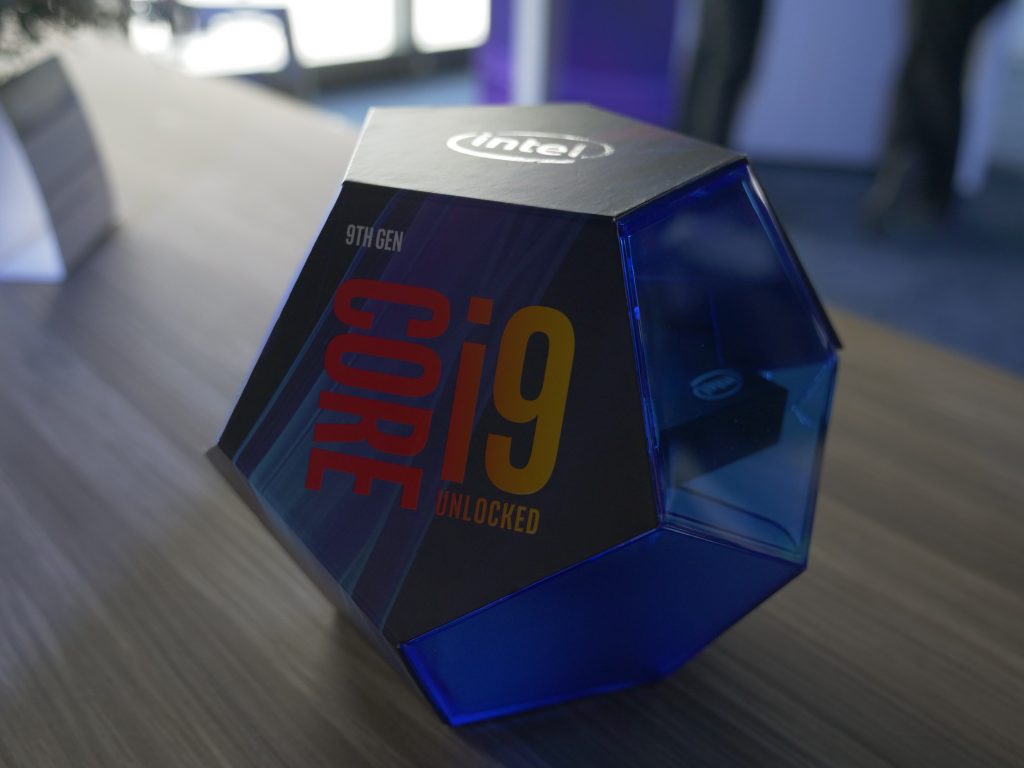 Here is a quick refresher on the specs:
Core i9-9900K: 8C/16T, 3.6/5.0GHz base/boost, 95W TDP.
Core i7-9700K: 8C/8T, 3.6/4.9GHz base/boost, 95W TDP.
Core i5-9600K: 6C/6T, 3.7/4.6GHz base/boost, 95W TDP.
Intel also announced the new Core-X series of processors earlier today, which you can read more about, HERE. These aren't available to order just yet, but we're expecting more information on that front soon.
KitGuru Says: Intel launched a slew of new CPUs today and we'll be getting a whole bunch of new prebuilt PCs, motherboards and RAM kits to go alongside them. What do you guys make of Intel's new 9th Gen series? The prices seem to be quite a bit higher than usual, although there could be a case for those still on older architecture to make the jump. Hopefully reviews aren't too far off!