Earlier this week, there was some buzz surrounding MSI and its plans for next-gen AMD CPU support on 300 series motherboards. MSI customer support had told some customers that AMD's upcoming 3rd Gen Ryzen processors won't be supported on X370 motherboards. Since then, MSI has clarified the situation, stating that customer support was misinformed and cross compatibility will be present.
MSI is still testing its lineup of 300-series and 400-series AM4 motherboards to fully verify compatibility for the upcoming generation of AMD processors. However, MSI confirms that its intention is to offer cross-gen support on as many motherboards as possible.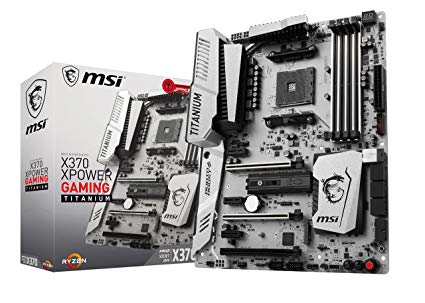 In May, various BIOS updates will begin rolling out that add support for upcoming AMD processors. The list of supported motherboards could grow but so far on the X370 side, the following motherboards will offer support:
X370 XPOWER Gaming Titanium.
X370 Gaming Pro Carbon.
X360 Gaming Pro Carbon AC.
X370 Gaming Plus.
X370 Gaming Pro.
X370 Krait Gaming.
X370 SLI Plus.
X370 Gaming M7 ACK.
A slew of B350 motherboards will also get an updated BIOS, including the Tomahawk, Gaming Plus, Mortar, Gaming Pro and Krait series boards. The X470 Gaming M7 AC, Gaming Pro Carbon (AC), Gaming Plus and Gaming Pro boards will also get support.
KitGuru Says: We don't know exactly when 3rd Gen Ryzen will arrive but Computex is not far off, so we'll be hearing more on that front very soon. Are any of you planning a CPU upgrade this year? Will you be sticking to a current AM4 motherboard or getting a new one?