Wisconsin has rescinded its billion-dollar deal with Foxconn, as the manufacturer lags behind on its promise to create 13,000 jobs in the state. The government is looking to renegotiate the terms of the proposition to better protect its taxpayers and reflect the reality that Foxconn only created 178 full-time jobs in 2018.
Foxconn's $10 billion manufacturing plant in Mount Pleasant was initially announced in 2017, with the Trump administration proudly touting that it would help create upward of 13,000 jobs. It was suggested that the building would be the first in a series of facilities that would expand to other states, such as Illinois, Indiana, and Michigan.
Of course, Wisconsin has done its best to support Foxconn, offering $4 billion-worth of incentives such as tax-breaks and infrastructure improvements, hoping to ensure that the company delivered on these promises. Unfortunately, Foxconn has seemed a lot less confident about the proposed numbers, as talks of scaling back or even dropping plans to build the plant entirely started to circulate.
This uncertainty has caused the local government to withdraw the current deal, according to the Journal Sentinel, with Govenor Tony Evers stating that it is "no longer in play. We will be working with individuals at Foxconn and of course with (the Wisconsin Economic Development Corp.) to figure out how a new set of parameters should be negotiated."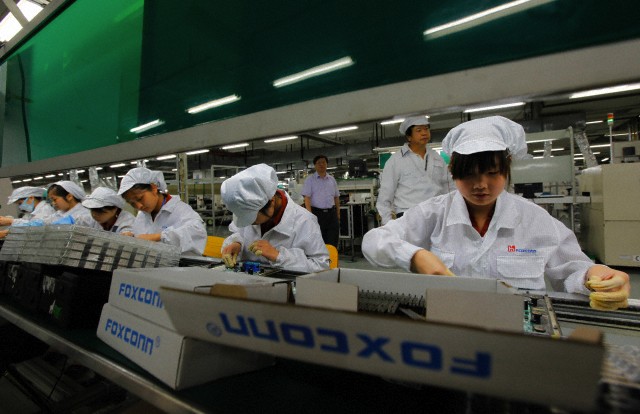 Republicans have expressed their concern at Evers' decision, stating that Wisconsin will struggle to make guarantees to other companies that wish to expand there if they can renegotiate commitments on a whim. Countering this point, Assembly Minority Leader Gordon Hintz states that the change is due to "nothing" that has been said being true or coming true since the announcement of the project.
In a statement to Reuters, Foxconn has attempted to reassure that it "remains committed to our contract" and the "job creation in Wisconsin remains long term and will span over the length of the WEDC (Wisconsin Economic Development Corporation) contract and beyond." It is currently uncertain whether this will affect Wisconsin's decision as details of the new offer remain under wraps.
KitGuru Says: Two years is a long time to wait with no new information, particularly as all reported developments have seemingly been of the cost-cutting variety. Foxconn will likely have to provide some assurance of its plans, should it wish to keep as much of the $4 billion offer as possible.