Apple's biggest assemblers are cutting seasonal jobs months in advance of their contract ending, attributing the move to slowing iPhone sales. Foxconn in particular is feeling the heat turned up, as the hiring of full-time positions in its $10 billion Wisconsin manufacturing plant begins to lag.
Both Pegatron and Foxconn have been scaling back seasonal staff, with the latter cutting 50,000 workers loose from its Zhengzhou plant since October, 2018. This number is run-of-the-mill for the company, but the timing comes months earlier than it normally would. "It's quite different this year to ask assembly line workers to leave before the year-end," the inside source told Nikkei Asian Review.
Foxconn's $10 billion manufacturing plant in Mount Pleasant, Wisconsin is also strained since its 2017 announcement. While the company remains committed to its original goal upward of 13,000 jobs, the 178 full-time jobs created throughout last year fell short of the minimum number required to claim state-job creation tax credits by 82 positions. The Wall Street Journal reveals that this can be made up throughout 2019, should the company hit a hiring goal of 2,080 jobs throughout the year.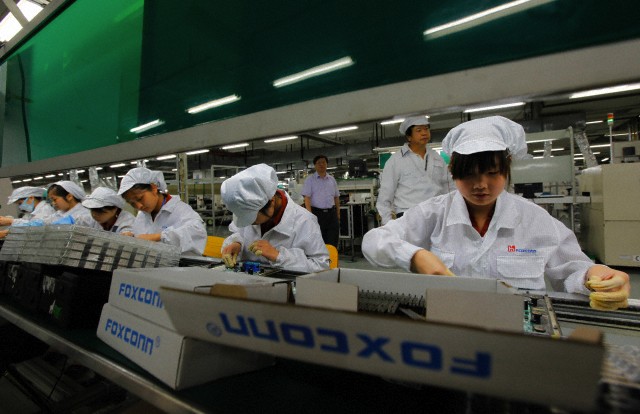 "We have adjusted our recruitment and hiring timeline," Foxconn told Bloomberg on Friday. "We need to have the agility to adapt to a range of factors, including global economic conditions."
Overall, Foxconn vowed to cut $3 billion of its spending in November of last year as it prepares for a rocky 2019. This isn't surprising, given that the company's biggest customer, Apple, issued a profit warning earlier this month due to iPhone and iPad sales continually failing to hit their targets. This has also hit Pegatron, Apple's second largest assembler, which revealed that it has reduced its total workforce to 100,000, the minimum required for daily operation, according to Nikkei Asian Review.
KitGuru Says: This is quite the ripple effect, but it's also a lesson in diversification for a lot of companies. Aside from cost-cutting measures, it remains to be seen how Foxconn will deal with the shift in the market.